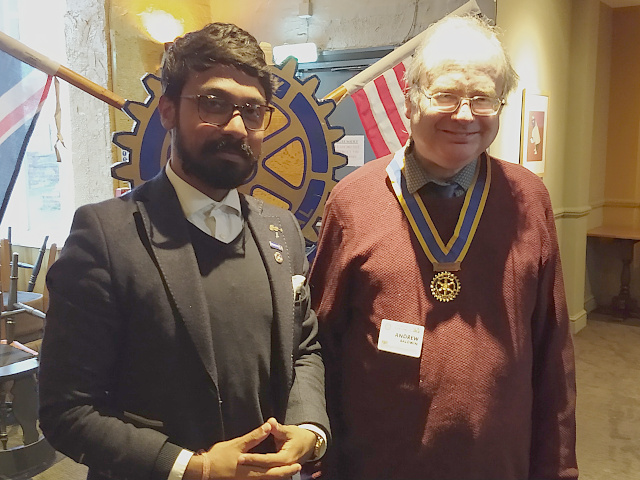 On Wednesday 01 June 2022, our meeting was a combined face to face and online meeting featuring Sujay Paul of the London Rotary Passport Club.
The London Rotary Passport Club was launched as a Satellite Club of our own Club in August 2020,  as reported here.  The Club has an interesting outlook and employs the philosophy of "less is more"!
Making full use of internet technologies and social media, the Club quickly grew and got its charter as a full Satellite Club at an on-line meeting on 21 October that year, as reported here.  The Club continued to grow with its own mix of fundraising, volunteering, one on one coaching and skills development.  It became a full Rotary Club on 7 March 2021, called The London Rotary Passport Club, at a special online event led by our then District Governor..
The rapid growth of the Club, and the differences between a conventional club and a passport club were of great interest to all our members.  There are always new possibilities in Rotary, and Sujay introduced us to many of them.
Thank you Sujay for an interesting and inspiring talk on your Club.