ROTARY INTERNATIONAL
Rotary International is an organisation of business and professional leaders united worldwide, who provide humanitarian service, encourage high ethical standards in all vocations, and help build goodwill and peace in the world.  Rotary International's motto is "Service above Self".
THE BACKGROUND OF OUR WORLD PRESIDENT Holger Knaack from Germany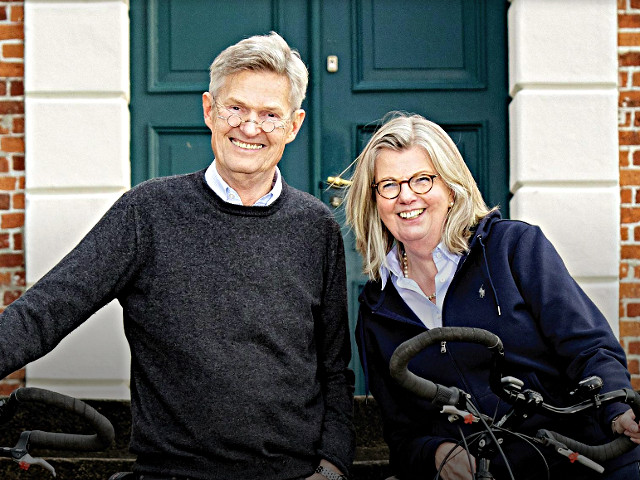 Holger and Susanne Knaack love to travel, but they have lived their entire lives not far from where they were born: she in Ratzeburg and he in the nearby village of Groß Grönau, about 40 miles northeast of Hamburg. Their upbringings were remarkably similar. Each was born in 1952 and lived over the shop of the family business: Susanne's father and grandfather were sausage makers, and Holger's family bakery was founded by his great-great-great-grandfather in 1868. "We were very loved," Holger remembers. "Everybody took care of you; everybody always knew where you were."
Holger became Youth Exchange chair for his club, and after serving as governor of District 1940 in 2006-07, he was asked to chair the German Multi-District Youth Exchange, a position he held until the day before he started his term on Rotary's Board of Directors in 2013. Along the way, he notes, he always relied on other people. "You develop a vision together, and then let's go ahead," he says. "Everybody's going a little different way; there's never just one road. But the goal should be the same."
Young people seem to intuitively understand Knaack's way of doing things. "Holger has a vision, and he is executing that vision," says Brittany Arthur, a member of the Rotaract Club of Berlin and the Rotary Club of Berlin International. "And you recognise that this vision is not new for him. Holger and Susanne have hosted dozens of Youth Exchange students. Do you think they did all that so that in 2020 he could say, 'We need to invest in youth'? No – this is who they are."
WHAT IS ROTARY INTERNATIONAL'S OBJECTIVE?
The object of Rotary is to encourage and foster the ideal of service as a basis of worthy enterprise and, in particular, to encourage and foster:
The development of acquaintance as an opportunity for service
High ethical standards in business and professions the recognition of the worthiness of all useful occupations and the dignifying by each Rotarian of their occupation as an opportunity to serve society
The application of the ideal of service by every Rotarian to their personal, business, and community life
The advancement of international understanding, goodwill and peace through a world fellowship of business and professional persons united in the ideal of service.
WHAT IS ROTARY'S VISION?
"Together, we see a world where people unite and take action to create lasting change — across the globe, in our communities, and in ourselves."
Click Here to visit Rotary International Headquarters in the USA
Click Here to visit Rotary International in Great Britain and Ireland Headquarters
Click Here to visit Rotary District 1130 Headquarters, Greater London
Copyright 2021 The Rotary Club of Northwick Park.
All Registered Trademarks are acknowledged.
Please contact our Webmaster with questions or comments.