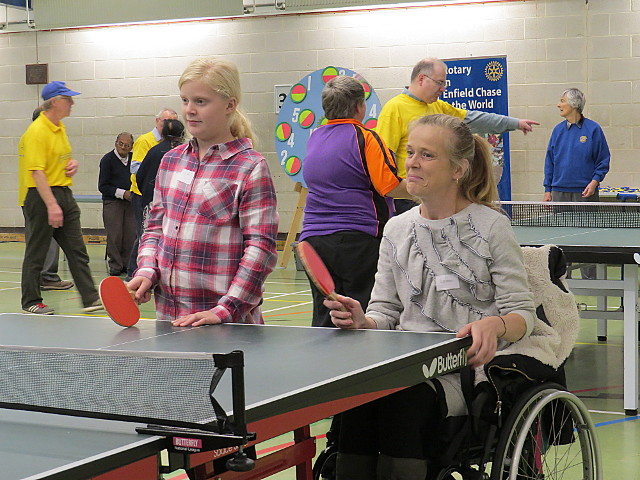 Members of the Club made their way to the Aspire Sports Centre in Stanmore on Sunday 13 October 2019 for Rotary's North London Disability Games.
Many Rotary Clubs take part in this event, and this year we were running the Table Tennis Tournament as well as helping out with some of the other events.  President Rachelle was there along with a strong contingent from the Club.  She took the opportunity to get to know (left to right) Scott Maclachlan, the Games Convener,  the next Mayor of the London Borough of Harrow, Councillor Ghazanar Ali, the Past Mayor of Elstree and Borehamwood Councillor Victor Eni, as well as many other leading Rotarians.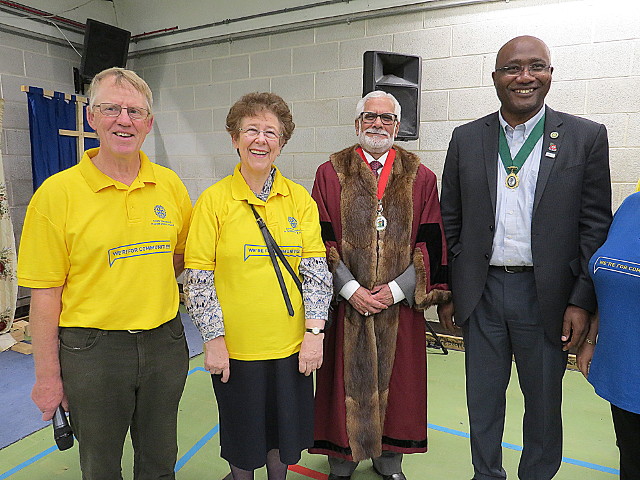 The Games were judged a big successor, but the Aspire Centre in Stanmore can hold more participants than we had this year, so there is the opportunity to spread the fun further still!