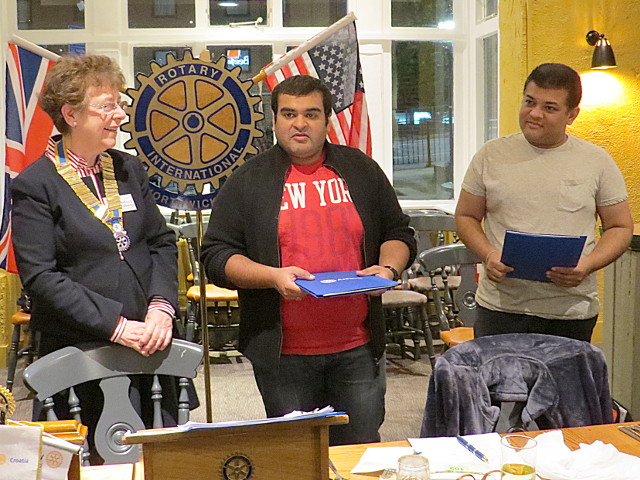 The meeting on Wednesday 16 October 2019 was a joyous occasion with the induction of two brothers into the Club.  After the usual announcements, reports of visits, Good News (including a significant win on the Premium Bonds) and forthcoming dates for diaries, brothers Manish and Alok were inducted by President Rachelle into membership of the Club.
Our two Rotarians run a nursery in Central London, and with the dietary complications of children these days, they will be able to help us with the menu at our venue from the get go!  We welcomed them into Rotary with the Classification of Education Management and look forward to them playing a full part in the activities of the Club.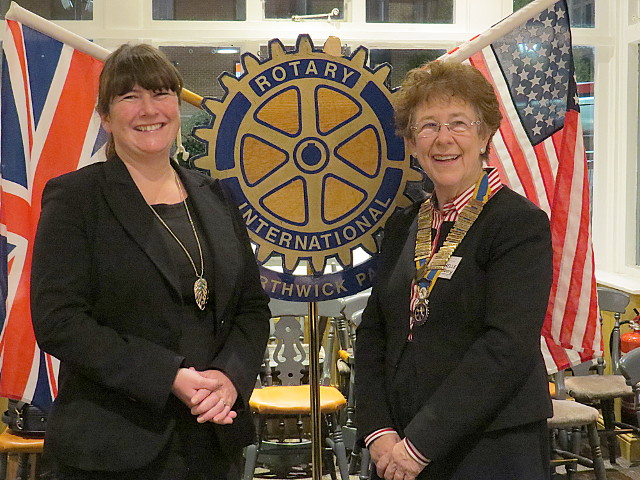 Our speaker on this memorable evening was Madeleine Bates – Director of the Kaloko Trust in Zambia.  Madeleine has been trying to develop contact between Rotary and the Kaloko Trust, and the members of the quickly warmed to the aims of the Trust which appeared to be an excellent match with Rotary's Six Areas of Focus.
The Trust operates in Zambia and has three planks to its programmes: the first is Social Development with sustainability; second is Enterprise Development, building viable small scale enterprises that can be supported by local communities; and the third is Building Capacity for further development.
We suspect that a 'match was made in heaven' during Madeleine's talk.  One member of the Club has been trying to seek opportunities for volunteers on Rotary's New Generations Service Exchange, whilst Madeleine has been trying to find volunteers to come and work in Zambia on the Trust's projects.  Congratulations also go to our Speakers' Secretary Siva for playing the role of Match Maker.  We hope other Clubs will also invite Madeleine Bates to speak to them.