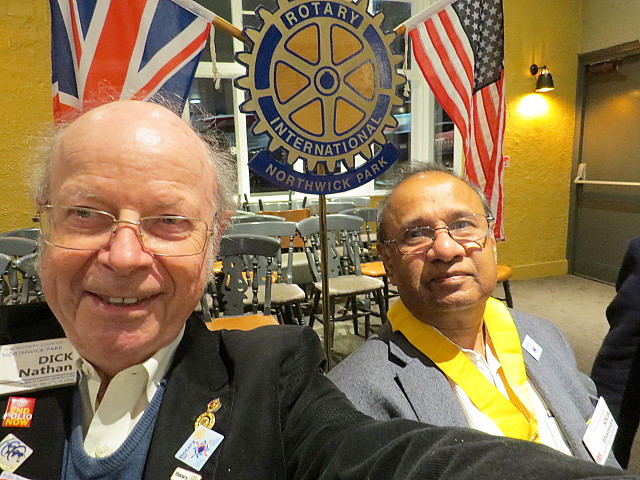 Our meeting on Wednesday 09 October 2019 was a little depleted in numbers as some of the Club observed the end of the Day of Atonement.  Our President Elect Siva took the chair for the meeting and our Webmaster Dick took the role of speaker for the evening.  President Elect Siva had all the good news for the evening having received a number of letters of appreciation written to him and the Club that week!
Dick's Talk was a CHIZ – a Quiz designed for Cheats!  It was on the subject of CPR.  Dick has a dream that, if a member of the public collapsed near someone wearing a Rotary Pin, the public could rely on the person wearing the pin to know what to do.  So, the quiz asked 15 Questions on CPR starting with "What two conditions do you look for before doing CPR?" and ending with "Do you continue with CPR when a defibrillator arrives?"
Dick was ably assisted by Winston Marshall, a St John Ambulance Trainer who had all the answers to the Quiz and appeared courtesy of some St John Ambulance videos.  Members of the Club were busy writing in the answers to the questions as he spoke.  Thankfully, the questions were in the same order as Winston's video.  At the end of the talk, each member of the Club present was provided with a completed quiz they could keep to hand for the future in case of need.