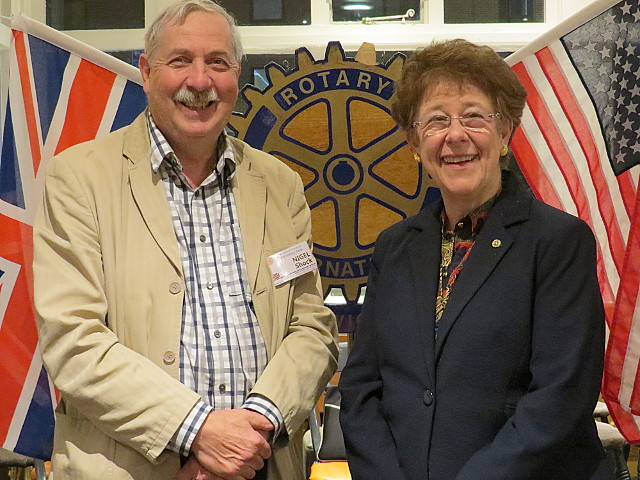 Our meeting on Wednesday 02 October 2019 turned out to be something rather special. We started off with our usual reports, and all wished our member George an improvement in his health.  We then had a number of reports of visits to other parts of the Rotary world, including Hamburg, Suffolk, Sterling and closer to home.  There were also reports of the Membership Workshop, the Macmillan Coffee Morning which had raised over £370, the collection by Felsted Aid of items for The Revival Centre in Northern Ukraine, the Dementia Club Meeting and a Youth Makes Music Committee meeting.  The HUB is continuing to published each month, and our Editor – Jo – was recognised for her work with the Fellowship Cup!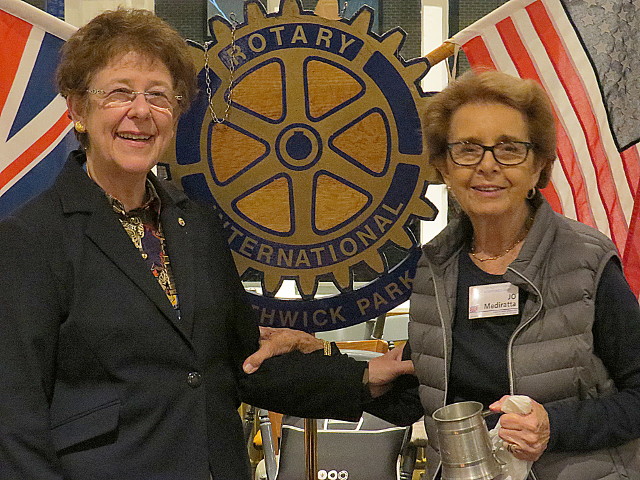 We also had updates on a Dementia Walk in Windsor Great Park, our plastic Bottletops Project for London's Air Ambulance, and good news from our local branch of Sainsbury's.  We wish all the staff there good luck and good news in the company's reorganisation.  We hope to be fundraising there for a store defibrillator next month.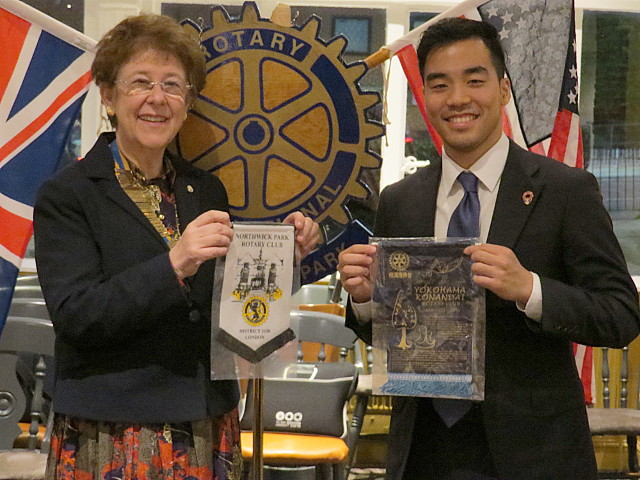 We were then introduced to the Global Grant Scholar in our care for the next 12 months.  Shusei comes from Japan and has been sponsored by the Rotary Club of Yokoahama Konandai which is about 30km from Tokyo on the western side of Tokyo Bay. Shusei will be studying at Imperial College for a Masters Degree which, after the scholarship, he hopes to convert into a PhD.
Finally it was time for our member Nigel to talk about his career and work.  Nigel spoke about his family and the challenge that was set for him by his accountant father (who had stood for parliament and written both text books and novels).  Academe and accountancy did not beckon to Nigel and so he made tracks for the Hotel and Catering industries.
Nigel started on the ground floor – literally when it came to a dropped saddle of lamb – and steadily worked his way up through catering and hospitality, and then transferred across to rooms management where he progressed further.  An episode many years later at one hotel resulted in him looking for a career move from caring for individual guests to organising resources for groups of tourists.
That resulted in a new career in wholesale tour arrangements which lasted for many years.  Having retired 3 times already, often into more work, we hope he can add to that number for our Club.  Thank you Nigel for a most interesting 'biographical talk'.