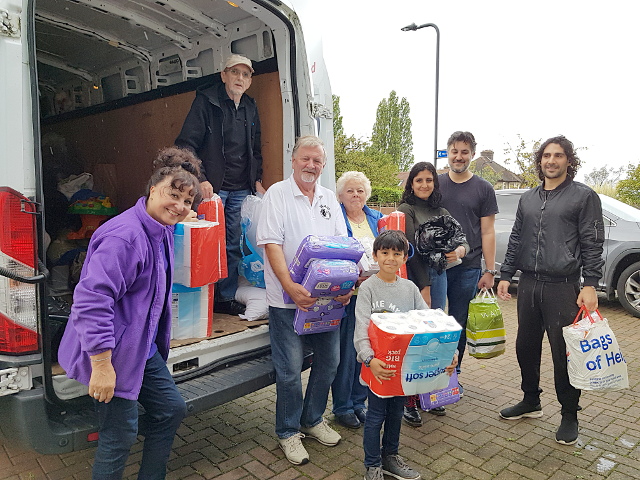 Members of the Club supported by the family of one member were hard at work on Saturday 28 September 2019 loading more items for The Revival Centre in Chernihiv, Northern Ukraine.
Once the items have arrived at Felsted Aid's Collection Centre in Essex, they are all weighed and catalogued before being added to the WayBill for shipment to the Ukraine.  Ukraine is not in the European Union, and therefore the items of aid will go through a scrupulous inspection when they leave the EU from Poland, and when they pass through the Customs Control at the Ukrainian Border, and again when they are received at the Revival Centre.
It was nice to see the members of a Rotarian's family helping out on this occasion – something that was specifically encouraged by this year's Rotary International President Mark Daniel Maloney.