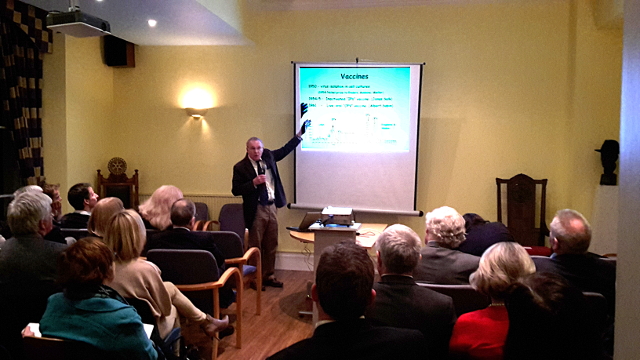 On 02 February 2016, one of the London Rotary Clubs hosted a conference on "Eradicating Polio – The Next Steps" at our London HQ in York Gate.
Hosted by the Rotary Club of The City and Shoreditch, four professors, from the London School of Hygiene and Tropical Medicine, from Imperial College, and from Chatham House, came to Rotary to talk about the past, present and future of our project to eradicate Polio from the world.
Many Rotarians suspect that the fundraising can stop once there are no more cases of wild polio virus, but the experts were able to explain just how much will remain to be done when the last case has occurred.  As well as a 3-year incubation period, there are many other complications to follow, particularly given the experience with Smallpox.
The Club was represented at this extremely well attended event.