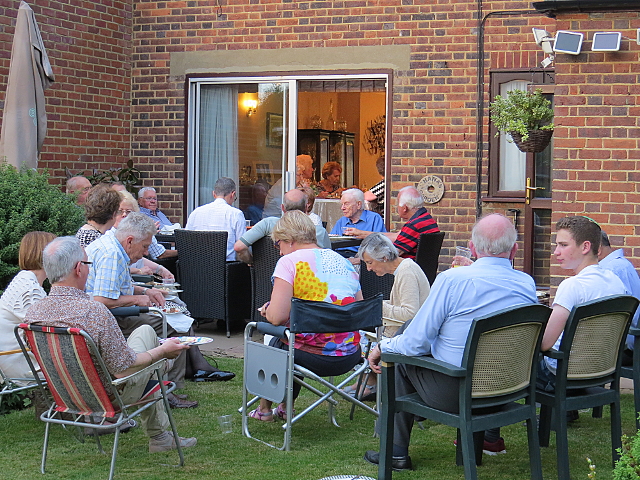 With our normal venue – the Beefeater Kenton – being refurbished, the Club met at the Parkers' Home for an evening of Bangers and Mash.  President Elect Mollie took advantage of the occasion to do a little fund raising with a raffle.
Although it counts as a Rotary meeting, we did not have any of the normal formalities, there were no reports, and no speaker.  Rotarians are always willing to consider change!!
Next week, the Club will be meeting at the Miller and Carter, HA3 6DL at 7.30pm, where once again there will be no speaker or formalities.
After that – 10 August – we should be back in our normal venue following the refurbishment.