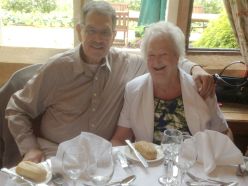 On Sunday 8 July, a group of Rotarians and their partners were invited to the Grim's Dyke Hotel to celebrate the Golden Wedding of Angela & David Hooper after 50 Glorious years of marriage.
The afternoon started with drinks and fellowship both in the reception area and in the beautiful gardens of the hotel. We were then called in to our tables to partake of a sumptuous 3 course meal which was served by the excellent hotel staff.
David made a short opening speech, made shorter by him leaving some of his notes at home! A number of toasts followed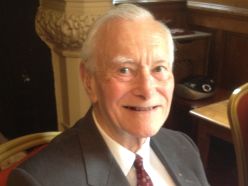 including one for Harold Kirby, celebrating his 89th birthday.
A superb afternoon was enjoyed by all and we wish Angela & David many more years of good health and happiness together.