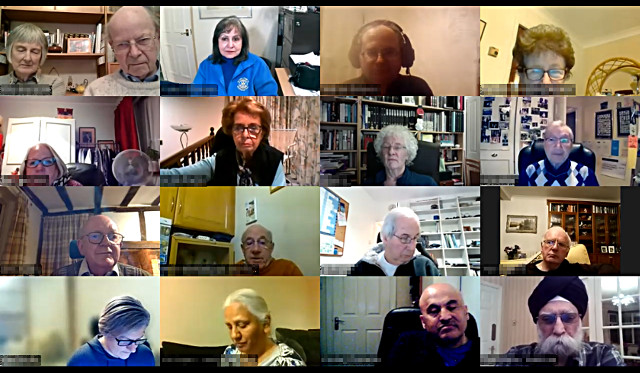 Our meeting on Wednesday 09 March 2022 was a business meeting with much of the time being devoted to tackling the consequences for the people of Ukraine after two weeks of a military invasion.
With the difficulties being posed in finding a host for the defibrillator project that the Club has been working on, the Club is seeking a change of direction.  With many Rotary experts in the Club providing the benefit of their knowledge and expertise, the Club has decided to submit a proposal to re-direct the defibrillator money to the people leaving Ukraine that could ensure that the grant gets vired to the new project.
That would allow very nearly £1,000 to be allocated to providing relief for the refugees, and at the same time purchase a Shelterbox.  Shelterbox's resources are currently under pressure providing temporary accommodation to the more than 2 million Ukrainians who have left their country.
Rotary Clubs around the world are answering the call for support, and so are we in the Rotary Club of Northwick Park.  At the same time we will keep our other projects running undisturbed by the crisis, to the very best of our ability.