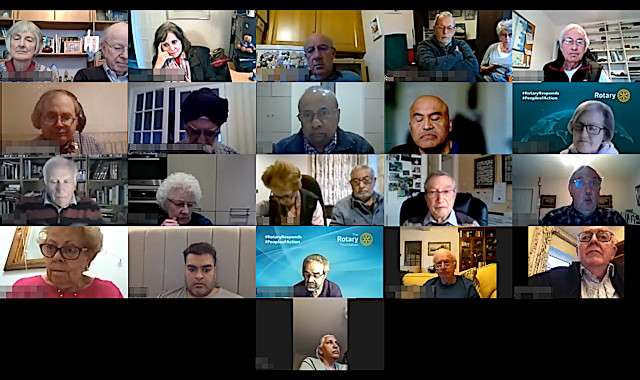 Our meeting on Wednesday 27 April 2022 was our Annual General Meeting (AGM).  AGMs can be confusing for some, especially if there is an adjournment.   However, the members of the Club rallied round and we had done the first part of the AGM in record time.  The second part will take place towards the end of June, when complete reports rather than interim statements can be issued.
We had a number of important announcements on the evening as well, including a couple of Quiz Nights coming up soon, our Rotary Kids Out Day for disadvantaged children, a visit to a local restaurant in place of our normal venue for a meeting in August, a District Sports Dinner, an End of Year District Handover lunch, and our October District Conference in October, this time to be held in London.
With so much coming up, and so much to do to make up for the past two years of Covid, we are all going to be busy now!