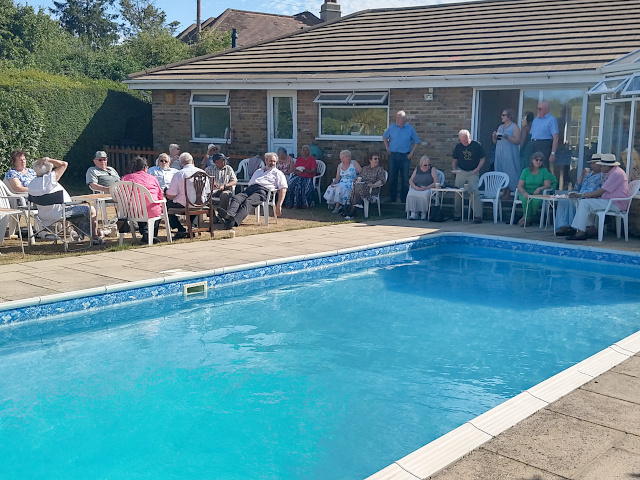 Members of the Club, and several guests including our Assistant Governor, made their way to our President's home for an afternoon tea served beside the pool in ideal conditions on Sunday 24 July 2022.
Although there was a stiff breeze at times, which relieved what would otherwise have been an oppressive day, there was a sumptuous tea with a big selection of sandwiches, cakes and pastries.
This used to be an annual tradition in our Club, but with the pandemic it has not been possible to organise it for the last couple of years.  It is hopefully another sign that we are getting closer to returning to normal.
Our thanks go to our President, his wife and members of his family who must have worked very hard for many hours preparing this event.  It was a most welcome gesture for our President to open his home to the members of the Club, and hopefully this event will be a signpost for our return to Normal Rotary!