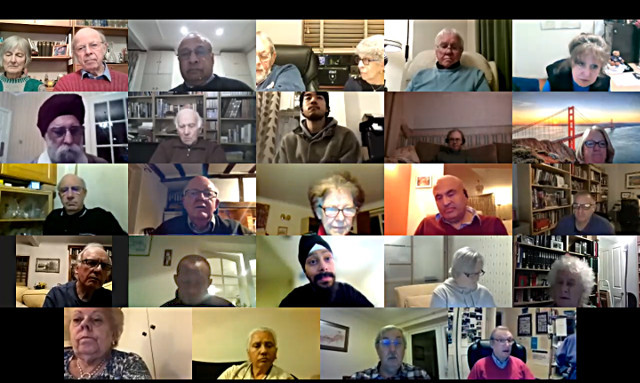 Our speaker on Wednesday 03 March 2021 was Sahib Singh, the Chief Executive Officer of Middlesex Association for the Blind (MAB) (https://aftb.org.uk/).  Rather than list out a series of Statistics for MAB, Sahib took us through a case study.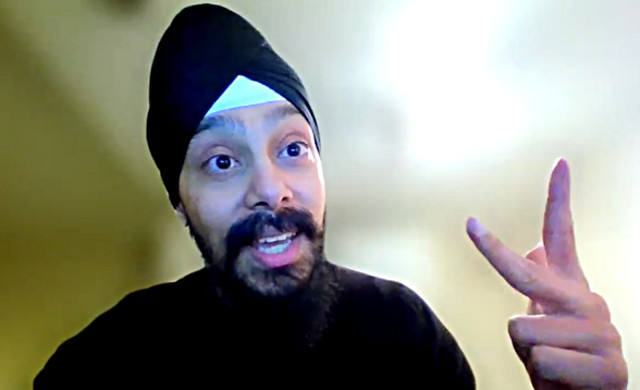 He talked about a bus driver who was diagnosed with Age Related Macular Degeneration (ARMD) and had to give up his work. The condition continued to worsen, and his quality of life was deeply affected by the resulting loss of vision. During a visit with his wife to Morrisons in Hatch End, he had noticed a large yellow minibus from MAB, and after striking up a conversation with the volunteer on the minibus, various support services offered had been of interest to him.
MAB had provided a trained counsellor who visited once a fortnight. Those visits had led to training on using the Open Eyes accessibility software on his phone and an invitation to a regular social get together for the visually impaired. With his new skills he was able to stay in touch with his extended family, and MAB provided further training for IT skills and Braille reading. There was also a holiday grant scheme to enable the family to get away after the lockdown. All of these services are provided free of charge by MAB.
Although we had been told this was a case study, it turned out to be an actual case, and that deepened the intensity of what we had been told significantly.
There were many questions following the talk dealing with coordination across other boroughs and nationally, the naming of the organisation, hospitals specialising in the treatment of ARMD and the importance of early diagnosis by an eye specialist.  This excellent talk was appreciated by all the members of the Club at the meeting.
The Club had held an on-line Quiz Night on Saturday 27 Feb 2021 which had produced sufficient funds for 3 laptop computers to be donated to a local special needs school.  The club offers its sincere thanks and appreciation to all those that supported the event.