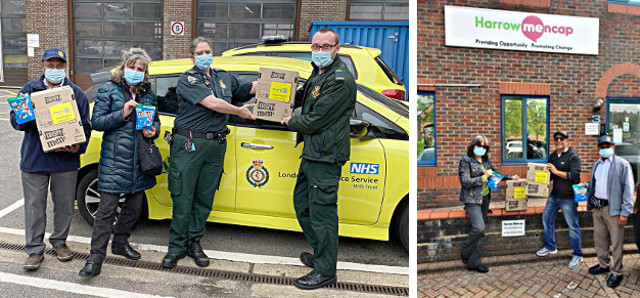 Members of the Club were out and about again, delivering packets of sweets supplied through M&M again this week.
This week it was the Ambulance Station by Kingsbury Roundabout, where they were gratefully received.
Then it was off to Harrow Mencap who have been doing stirling work for years and in particular through the pandemic with all its complications.
President Siva said it was a privilege to be able to bring these small tokens of appreciation to such deserving people who go the extra mile.