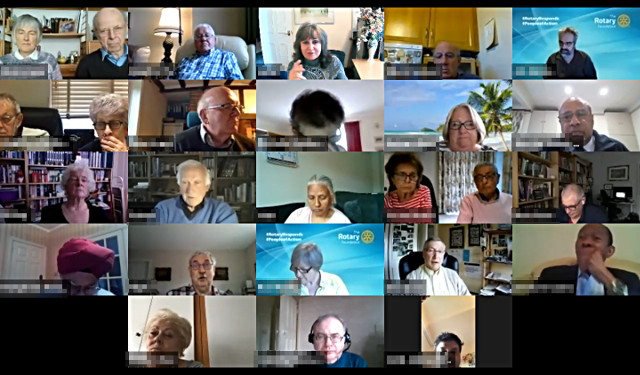 Our meeting on Wednesday 26 May 2021 was our Annual General Meeting where the business that needs to be conducted at the end of a Rotary Year was conducted smoothly and efficiently, even though the meeting had to be online.
The Club had elected its officers for the new Rotary Year at the Special General Meeting back in December, and there were no changes.  The Club President and Club President Elect (Andrew and Nigel) were elected as our District Council Representatives for 2021-2022.
Service Chairs were announced by Andrew as:
Membership Services – Nigel
Rotary Foundation – John
Community – Pushpinder
International – Helen
Youth – Barbara
Youth Exchange – Di
The ordinary members of Club Council were elected as follows:
Doug
John
Ritu
Ros
The budget and the Subscriptions for the coming year as proposed by the Club Treasurer were also agreed.
And all of this ran smoothly and efficiently, and with the current matters discussed the whole event was over in an hour.  We still have one or two technical problems from time to time, but with an little ingenuity, we are getting round them and getting our business done.