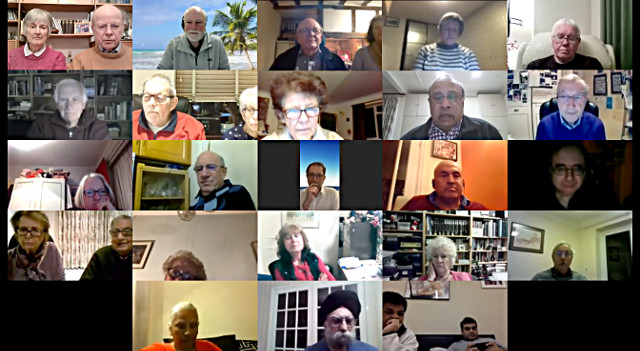 Our meeting on 06 January 2021 focused on AEDs – Automatic External Defibrillators, and featured the Chief Executive of the Community Heartbeat Trust, Martin Fagan.
Martin's talk centred on the 5 step Chain of Life and the importance of Automatic External Defibrillators in the community, available to all and sundry for saving lives.  The 5 steps are:
Check the patient
Call for help – and phone 999 (or 112 if using a mobile)
Give CPR chest compressions
Use the Automatic External Defibrillator
Get the patient to hospital ASAP
In a talk that featured both practical advice, features to look out for, and a lot of information that the local Ambulance Service can provide by way of support and assistance before an ambulance arrives, there was much to take in.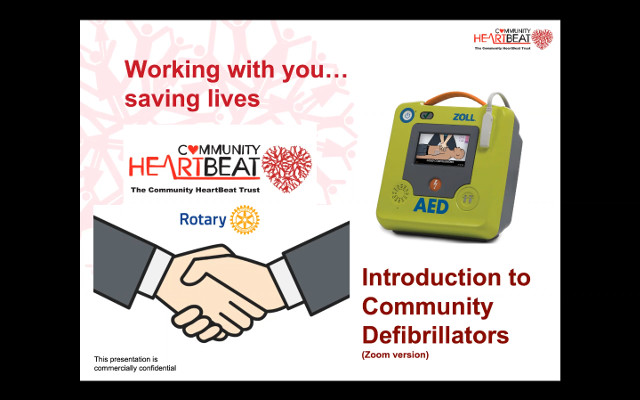 The Community Heartbeat Trust is concerned that AEDs are located widely throughout the community, and that they are maintained and are notified to the necessary authorities.  Only by looking after them properly and registering them correctly can they provide the support that the public expects from an AED.  There were many statistics provided, including one that showed that locked defibrillator cabinets were more likely to be vandalised than unlocked ones!
The talk led to many questions, and Martin was able to provide useful figures as well as experienced advice.  An excellent talk professionally presented.