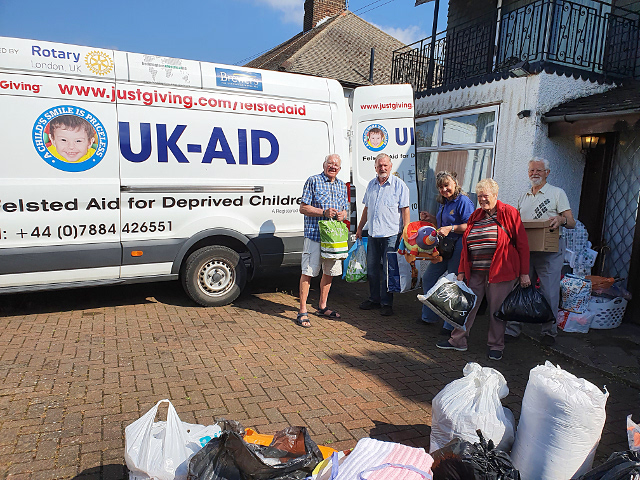 The Club assembled another load of aid for the Children's Treatment Centre in Chernihiv in Northern Ukraine.  The load was collected by UK-AID also known as Felsted Aid for Deprived Children (https://www.uk-aid.org/).
The aid is assembled in the UK-AID warehouse, but these days – with the lockdown and the strictly documented transfer through the European Union – a different method of shipping has been used.
With support from our friends in Chernihiv, we are now able to locate lorries that would be returning from the UK to Ukraine empty, and they are only too happy to take a load to Chernihiv on our behalf.