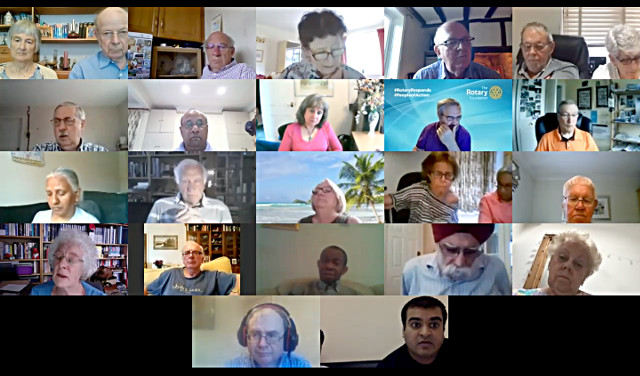 Our meeting on 09 June 2021 was our Club Assembly, held under the watchful eyes of our Assistant Governor (AG).  The purpose of the Club Assembly is to present the plan for the coming 12 months to the members of the Club.
This was the first opportunity for Andrew to act as Club President, and he did so very well.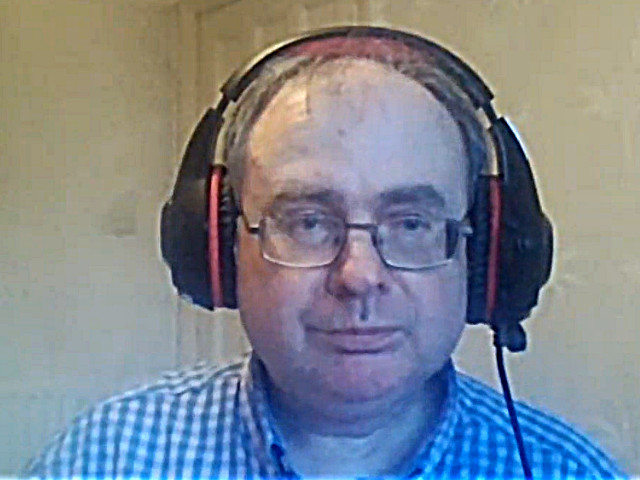 He outlined his chosen charity for his year as Club President – the Michael Sobell Hospice (https://www.michaelsobellhospice.co.uk/) – and his goals for the Club.  In these times of change, his message was well received by the members, especially his request for members to be open to change.
President Elect Nigel then dealt with the Membership Services Committee and the re-introduction of a Membership Committee in the coming year.
John outlined the programme for supporting and working with the Rotary Foundation, Pushpinder set some of the Community Projects on the Club's Agenda, Helen listed the Clubs International Projects and their associated costs, and Barbara outlined the Club's hopes for the return of Youth Service Competitions and Clubs.  Di explained the current difficulties with the Youth Exchange programmes, but hoped that normal activities would be resumed next year.
The Club is looking forward to meeting the scholar we will be hosting in 2021-2022, Katie Mercer, who comes from the USA, and the positive summing up of Assistant Governor Adrian was much appreciated.
With everything now in place for 2021-2022, the work can begin on 01 July 2021.