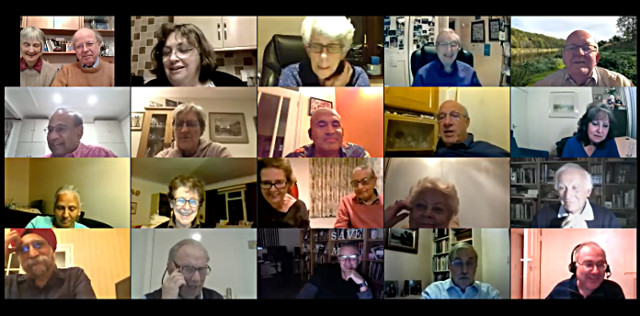 Our meeting on Wednesday 07 October 2020 was to have had a speaker, but in the event there was a No Show.  Given that the only telephone number provided was an office 80 miles away from the speaker, and there was no response to the email address, we made do and managed without.
Instead, we had a review of the successful Quiz Night on 03 October 2020, which had experimented with Google Forms and Self-Marking Answer Sheets.  The event had been appreciated, and had resulted in a donation to our President's chosen charity – The Epilepsy Society.
There was also time to talk about the Crocus Corm planting at a local school, and a chance to organise the signage to go with the event.  There were reports on the Dementia Club that we support, and plans for the Club Christmas Card were described in detail.
The daughter of one member had raised nearly £500 running a marathon, but in the current circumstances it had taken nearly all day to run!  There was a sequence of stories about adventures with plumbing projects too.
So even without a speaker, the time flew by and we learned lots of things about our projects.