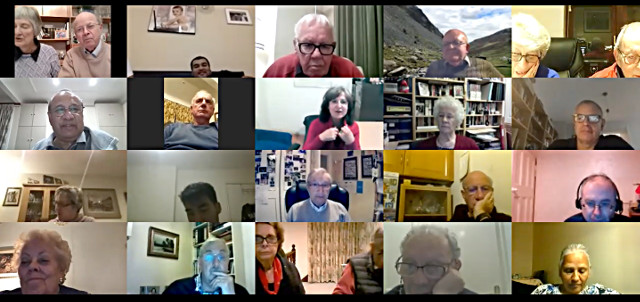 Our meeting on 14 October 2020 was a Business Meeting.  Amongst our guests on the evening were a Past President of the Rotary Club of Khartoum, and a Rotary Scholar sponsored by the Rotary Club of Yokohama.  Rotary is still an international organisation in these difficult times!
Next week we will be launching our Satellite Club, and various arrangements were discussed.  We had an update on the Kids Out Project packing boxes of toys in Luton, and we were delighted to hear that our local Interact Club at Haydon School is planning to restart in the Spring Term 2021.  There were reports too on the Crocus Planting at St Gregory's School, Kenton and our progress with Lend With Care sponsoring new businesses in developing countries.
There was news on the Rotary Foundation Christmas Cards and on a promotional event for Rotary's International Youth Exchange programme.  We also go the final results on the Quiz Night, and we were told the arrangements for Remembrance Sunday.
And after celebrating 3 birthdays since last week, we were done!