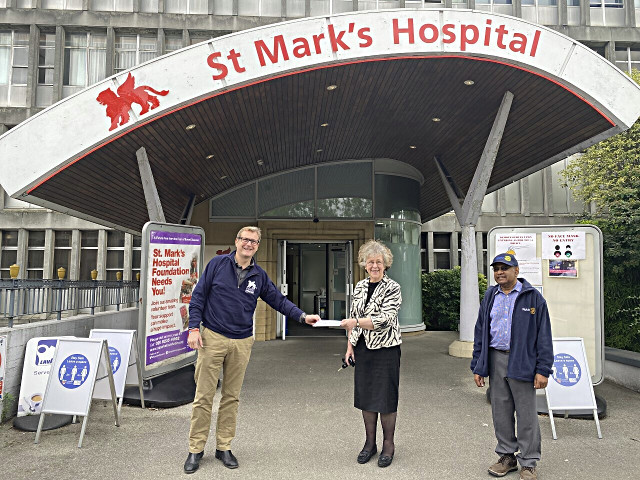 On Wednesday 15 July 2020, whilst carefully observing the requirements of physical distancing, the immediate Past President of the Rotary Club of Northwick, Rachelle (centre), with support from the current President, Siva (right), made a substantial 4-figure donation to St Mark's Foundation, the fundraising arm of St Mark's Hospital in Harrow.
St Mark's Hospital is a world leading centre in colorectal diseases and treatments, and is also a world leading centre in robotic surgery where the surgeon can be removed from the operating theatre, and undertake long procedures without the complications of having to lean over or under the patient.
The Chief Executive of St Mark's Foundation, Jason (left) was delighted with the donation and promised that the Hospital and Staff would make good use of the money.