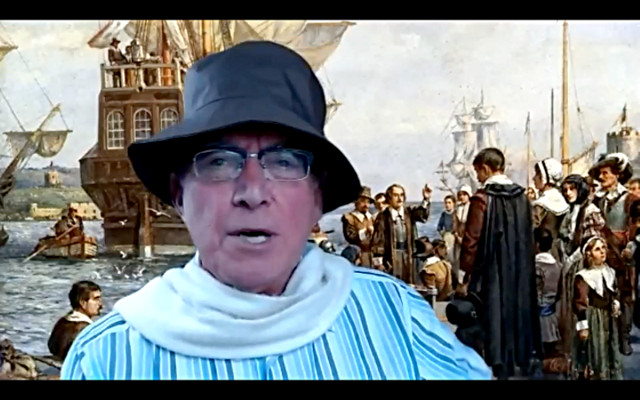 Our meeting on 08 July 2020 had a speaker from Kilmarnock in Scotland, Rotarian George English (an interesting surname for a resident of Scotland!).
With costume, a video and a PowerPoint presentation George was able to describe the political and religious background to the period running up to 1620.  Normally politics and religion are not discussed at Rotary Clubs, but given that we were talking about more than 300 years before Rotary started, we were able to make an exception.
George had an ancestor that had actually travelled to the USA on the original Mayflower voyage, and during a visit to the Plymouth Plantation near Boston MA whilst on holiday, he had the delight of meeting up with a museum enactor actually playing the part of his ancestor, one Richard Warren.  Sadly Mr Warren was a little lacking in up to date family information having no knowledge of family events after 1627!
This was an exceptional talk with echoes back to our present time, and was enjoyed by all those that were able to attend the meeting on-line.