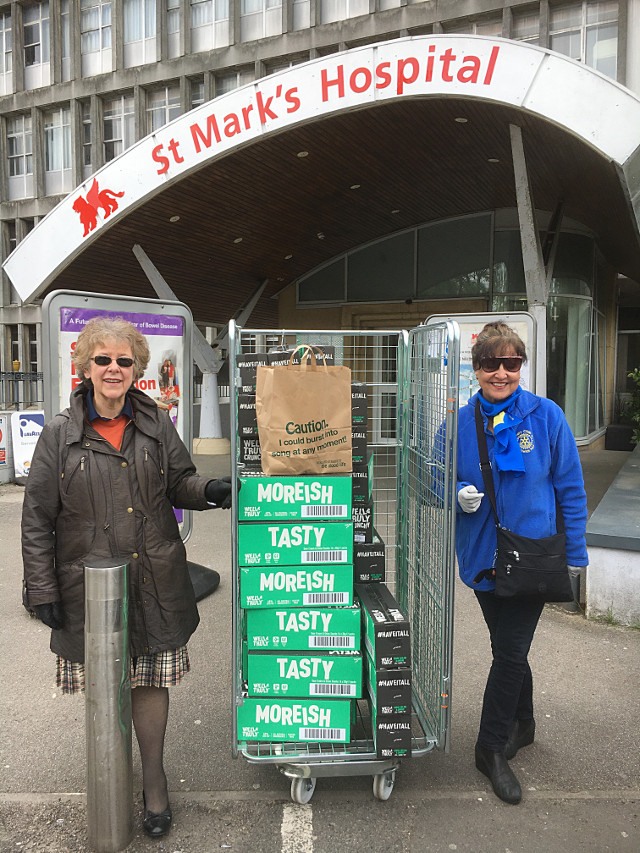 For the avoidance of doubt, we need to make it clear that we are not talking about CRISPR – the technique used for gene editing.  No, we are talking about sour cream and onion flavoured potato crisps!
The Rotary Club of Northwick Park took Covid -19 Treats for the staff at Northwick Park Hospital and St Mark's Hospital.  A delivery of 50 boxes of crisps was made to the hospitals on Friday 15 May 2020. Each box has 16 packets of sour cream and onion flavour crisps so 800 packets in all.
We were assured that these donations are very much appreciated, that the nurses and staff are very grateful, and the Rotary Club of Northwick Park was thanked for their support.and told that the crisps will be be enjoyed by nurses and staff from both the Hospitals.
Our only request was that the staff do not eat the crisps on the Night Shift as the crunching might keep the patients awake!! In addition to the treats bottles of sanitised hand wash donated by club members were also delivered.