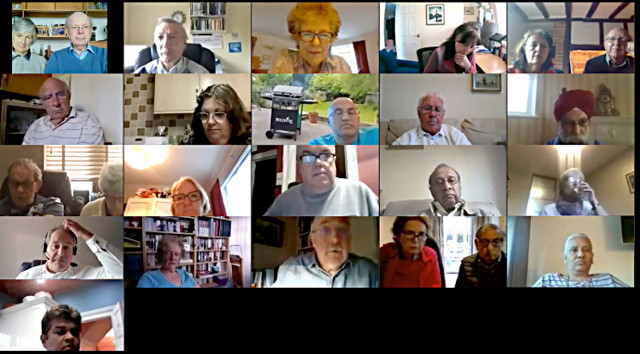 Our meeting on 13 May 2020 featured a speaker – for the first time at one of our on-line meetings.  As well as our normal business, Bob Blackman MP gave up three quarters of an hour to address the members of the Club and our guests.
His talk to the club covered on-line conference meetings, the recent changes in the lock-down, the need for care on public transport, and the situation in our local hospital complex – Northwick Park Hospital.  He spoke about the schemes supporting both the employed and the self- employed.  He spoke about the current thinking on changes for those in education and the importance of the "R" index.
He also spoke about care homes and the complexities of testing people for the coronavirus when the latency of incubation, and the time taken to assay the samples were taken into account.  His talk raised many questions, and he was rewarded with a sustained round of applause.
The Club had news on its application of COVID-19 grants, and joint endeavours with other Clubs.  There were reports of the many club meetings the members had been able to attend on line as well!