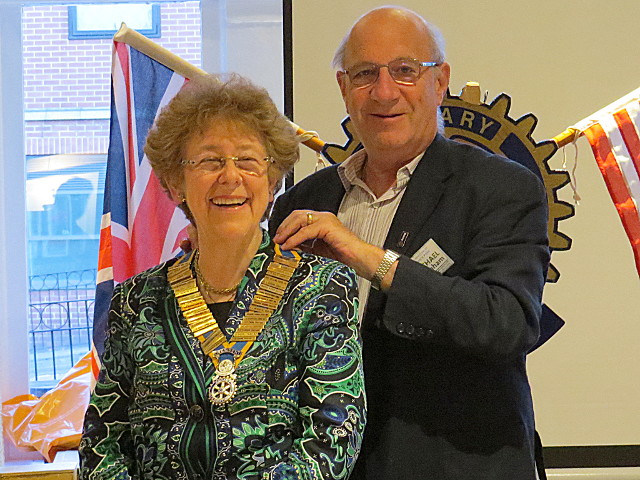 At a packed meeting with nearly 50 people present, the Club Presidency moved from Mike Stonham to local girl Rachelle Goldberg at the Handover Meeting on 03 July 2019.
We had many visitors at the meeting, including representatives from her former Club, and it was a puzzle at times as to how we would be able to fit into the room where we meet at the Beefeater, Kenton.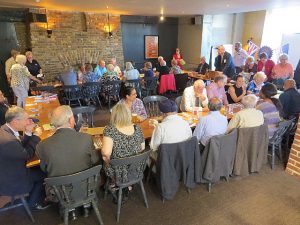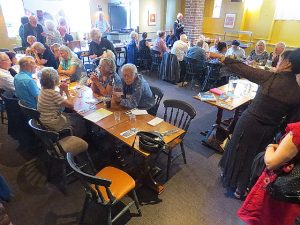 Before leaving his Club Office, Mike wanted to recognise some members of the Club and this he did by presenting the four Club Trophies.  The Boomerang (International) went to Lucille, the Plate (Fellowship) went to Siva, the Plaque (Rotarian of the Year) went to Pankaj and the Shield (Service above Self) went to Dick.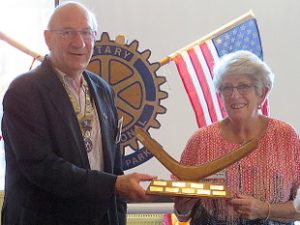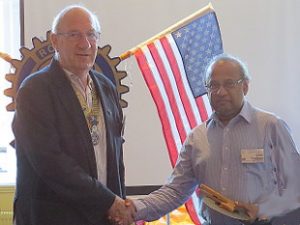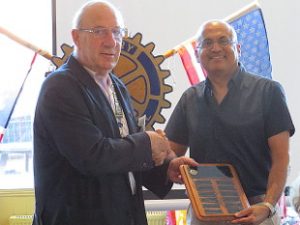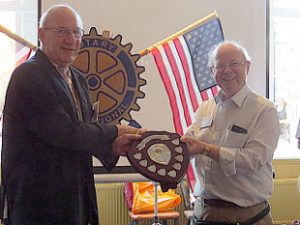 In her address to the Club, President Rachelle, who grew up in Kenton and attended Priestmead School and Harrow County School for Girls, outlined her objectives for the Club, and named her Charity for the Year as St Mark's Hospital Foundation. As well as our usual activities, she will bring in some new activities based on her vocation as a music teacher.  She then inducted her team of President Elect Siva, Secretary Lucille, Treasurer June and Immediate Past President June.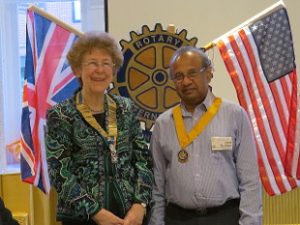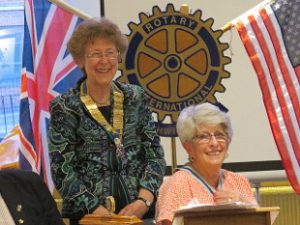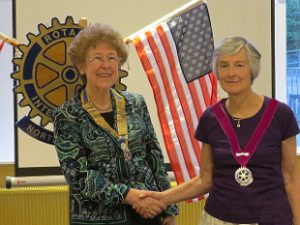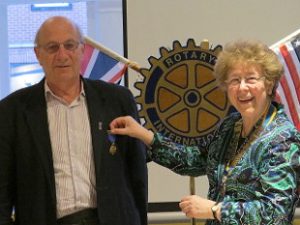 We all look forward to a high performance year conducted by our new President.
Please click here to open the photo library with larger pictures of the evening.