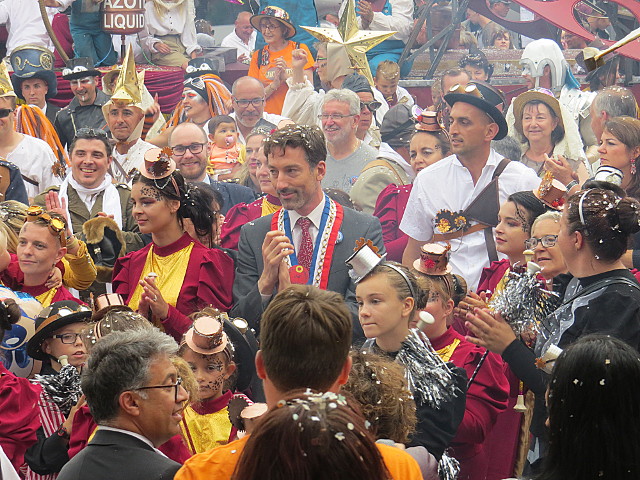 Over the weekend of 5-7 July 2019, members of the Club accompanied the Worshipful, the Mayor of the London Borough of Harrow, Councillor Nitin Parekh to the town of Douai in North East France to join the Fetes de Gayants – an annual festival celebrating the contribution made to the town by the Gayant family back in the 14th Century.  Our host was the Mayor of Douai M. Frederick Chereau – picture above covered in the inevitable confetti associated with the parade through the town.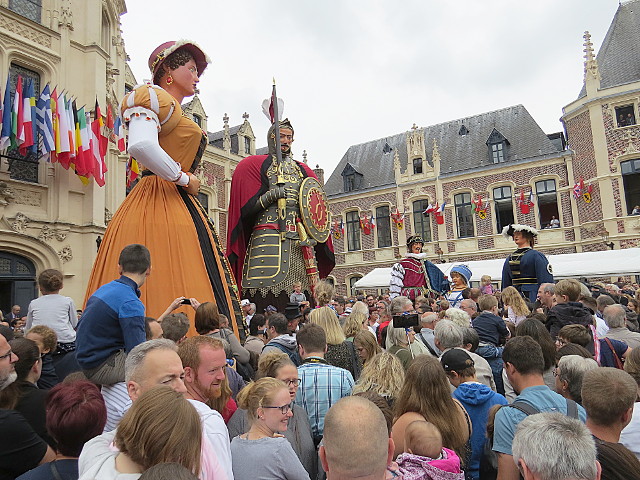 One key feature of the festival is the 'Giants' representing the Gayant family, seen above, known to the town as "Monsieur", "Madame", "Jacquot", "Fillon" and "Binbin".  Whilst the three children are each carried by one man, it takes 6 men – stepping in unison – to carry the large giants!
Councillor Parekh will be visiting our Club at the end of July 2019 to talk about Harrow and his work as Mayor of the Borough.  Our community has twinned with the town of Douai in France for the past 40 years and there are frequent exchanges between the two communities!