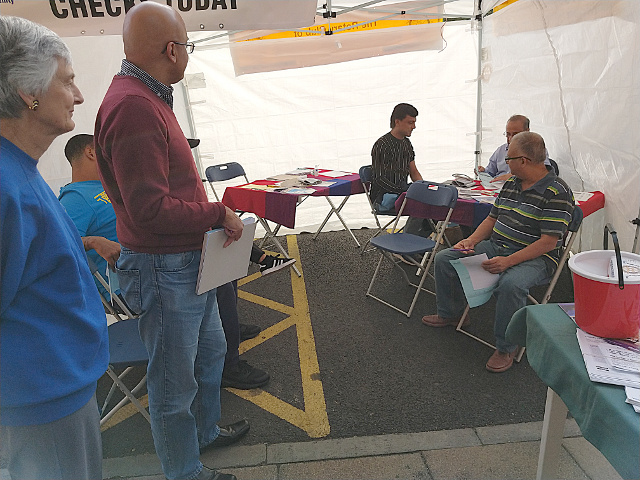 On Sunday 17 August 2019, the Club was out in force in the Car Park of Morrison's Supermarket in Hatch End offering its free Blood Pressure Check Service to the public.  With a GP on hand as well as specially trained volunteers, the Club tested some 85 members of the public.
Fortunately, on this occasion, there were no emergency referrals.  Even those with their own blood pressure monitors at home (or sphygmomanometers to use the jargon) were lining up to have the check, because even a home unit occasionally needs to be calibrated.
We are grateful for the excellent support we received from the Management and Staff at Morrison's Supermarket Hatch End, and for the support and paperwork we received from the Stroke Association to carry out this important public service.