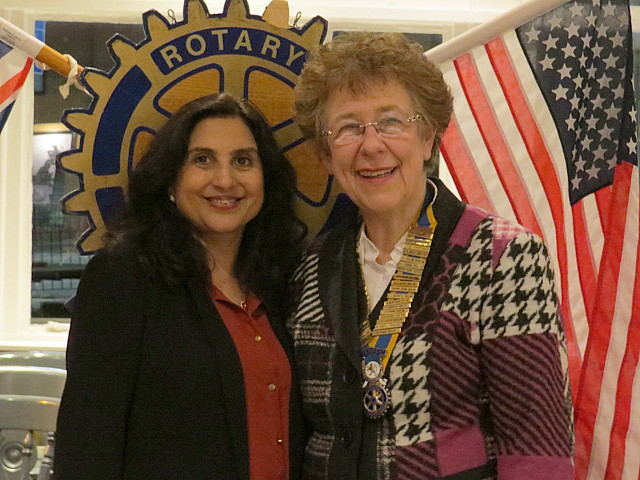 Our speaker on Wednesday 30 October 2019, at a meeting with Partners, was Chetna Chahwala, the wife of one of our members, who spoke on the subject of Lupus.  But before she spoke to the Club, we had a report on the visit to the Noah's Ark Hospice in Barnet, and there was good news about a tinnitus sufferer, about our player in a Squash competition, and about the health of two of our members.  Members were invited to volunteer for Mock Interviews at a local school and there was an update on local collections in November and December.  The Club's SGM will be held on 04 December 2019 when the officers for 2020-2021 will be elected.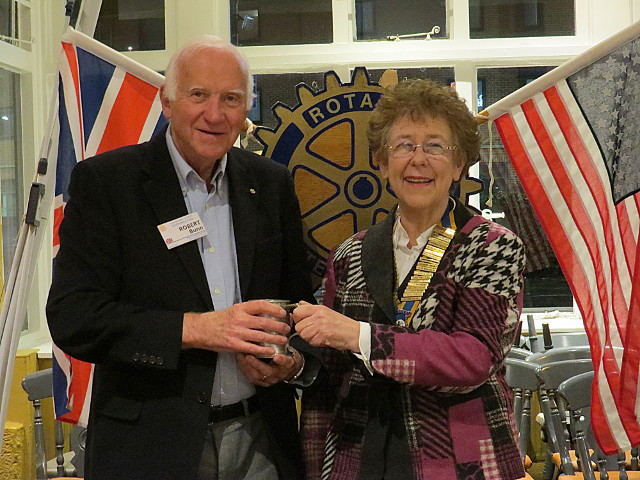 The Fellowship Cup awardee for October was Robert Bunn for his work with Lend With Care (https://lendwithcare.org) on behalf of the Club.
It was then time for Chetna's talk which dealt with Systemic Lupus Erythematosus – or Lupus for short.  Lupus, we learned is an auto-immune condition that causes tiredness, pain, weakness and sometimes a 'butterfly' rash.  There is a variant that affects just the skin, but in those cases the rash does not normally develop into the systemic version.  Although identified as a condition in the 19th Century, there are reports to be found in literature, going back to 460BC, that accurately describe the condition.  90% of those with the condition are women between the ages of 15 and 45, and there is a preponderance of African, Caribbean and Chinese heritage people who suffer.  Famous sufferers include Ludwig van Beethoven and Louisa May Alcott.
There is no cure, and when an episode is severe, hospitalisation is required in order to prevent damage to the internal organs.  Treatments can also be problematic, with a mix of general calming drugs and cognitive remedies being offered.  Funds for research are needed, and both a coffee morning (on 03 November) and a Concert to be given by the Metropolitan Police Choir (on 07 December) should produce funds for LUPUS UK.