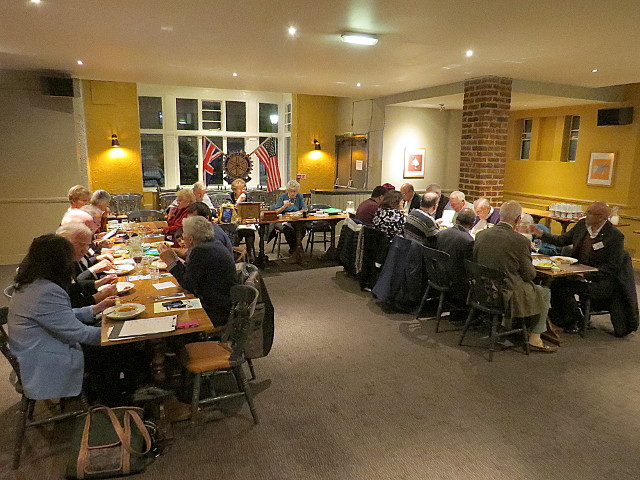 Business called us back from an enjoyable weekend in Bournemouth, for our Business Meeting on 23 October 2019.  Present at the meeting were Martin, who came with Doug, and Jane a former member of the Club.  We were also pleased to see Bryan returning from a spell of ill health.
There were reports on the District Conference, and many reports of Good News, including the decision to double the price of our weekly raffle tickets in recognition of World Polio Eradication Day which takes place on 24 October each year.
There were reports from the Treasurer who has published the examined accounts for the year ended 30 June 2019, and reports on Membership, District Sports, Community Projects, International Projects, Youth Competitions, the Rotary Foundation, and Fundraising.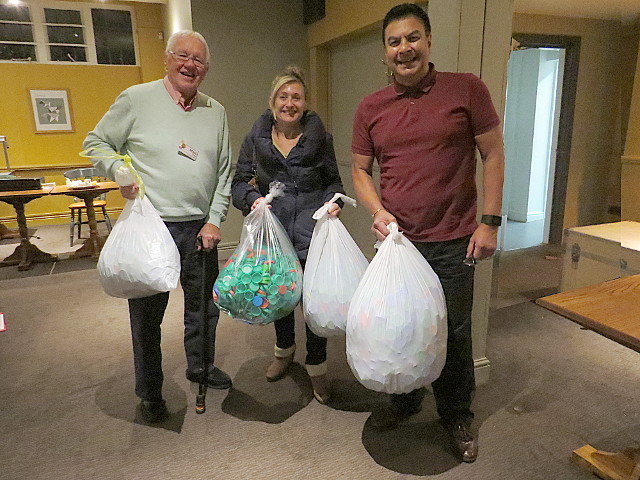 During the meeting, two visitors arrived bearing plastic bottle tops for the Club's London Air Ambulance project.  The bottle tops are recycled and London Air Ambulance receives the proceeds.
Proposals put to the Club included a change to our annual Chinese Meal in January – this time it will be an Italian Meal!   Some members had been taken by the District Governor's shirt at the conference which had been embroidered with his name.  A price will be obtained.  The Club decided to replace its mobile Christmas Float with a bespoke club Gazebo, and agreed to donate some tickets to the Youth Makes Music Concert on 03 March 2020.
Lastly the arrangements for a Christmas Hub were substituted with a new scheme, and those supporting the Dementia Club will have a training day on 05 November 2019.  A busy meeting at which much was decided.