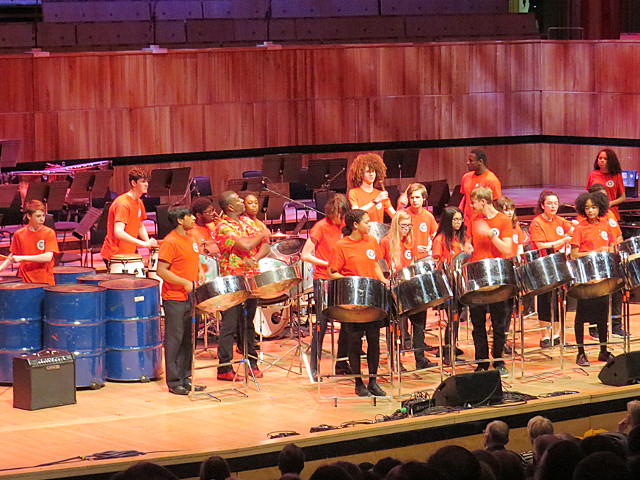 The Club mounted strong support for the Rotary Youth Makes Music Concert at the Royal Festival Hall on Thursday 22 February 2018.
The Whitemore School Steel Band was our sponsored entry, and they did a wonderful job in entertaining the Rotarians and the families of the musicians that were present.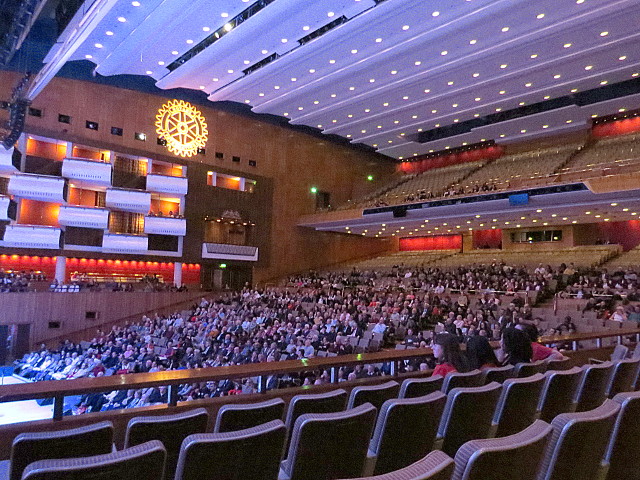 Every taste of music was represented in the concert, with music for all ages and of all styles.  The Concert Director, Rotarian Nigel Rogers who has been an international impresario for many years, and the committee chairman Rotarian Clive Denham presented a bouquet of flowers to our compère for the evening Ellie Crissell who has been involved with BBC News and with many Rotary Youth Programmes.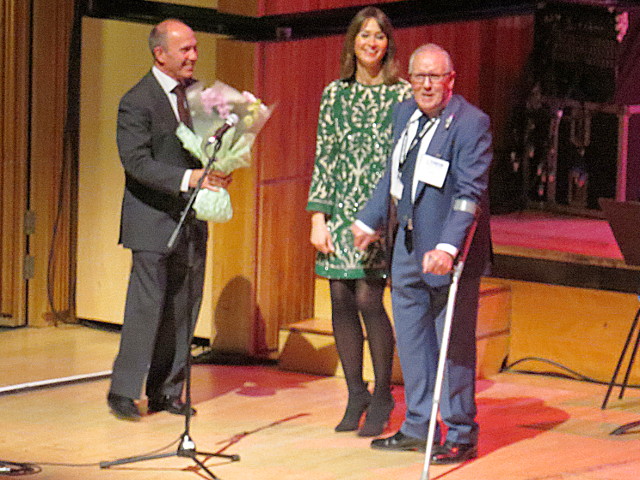 President Mollie was delighted with the music, and especially with the performance of the Whitmore School Steel Band.