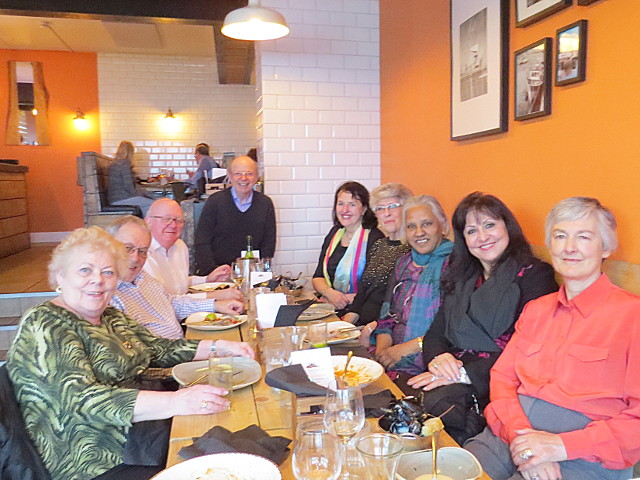 A strong contingent of members from the Club went to Torquay in Devon for the Rotary International in Great Britain and Ireland (RIBI) Conference, 6 – 8 April 2018.  This was the first time the conference had gone to Torquay for nearly 100 years – the last time was 1924.
There were many interesting speakers at the event, and there was a large exhibition on two floors for the House of Friendship.  There was also a business meeting at which a number of changes to the national organisation of Rotary were debated and agreed.  There were Workshops dealing with Cybercrime, Dementia Clubs, Membership and using Multimedia.  And in the evenings – as well as entertainment – members of the Club met up in restaurants for the usual enjoyable fellowship.
As well as Rotary Speakers – our national president and the international president were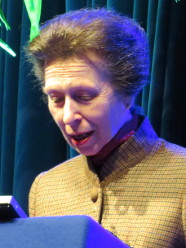 there – we had a number of celebrities.  HRH The Princess Royal spoke very knowledgeably on our work around the world, and (in alphabetical order) we heard:
DS Gary Brown – Cyber Specialist, City of London Police
Liz Johnson – Paralympic Gold Medal Winner
DS Ian Kellaway – Cyber Specialist, City of London Police
Alex Leger – a Blue Peter Producer
Gordon Oliver – Mayor of Torbay
Pam Rhodes – BBC Songs of Praise Presenter
Angela Rippon CBE – Journalist and BBC Newsreader
Shaun Sawyer- Chief Constable of Devon and Cornwall
Lydia Slack – Farmer's Daughter, Charity Worker, and Comedian
Chris Tarrant – Presenter of "Who Wants to be a Millionaire?"
Dr Michel Zaffran – Director of Polio Eradication for World Health Organisation
This was an extremely successful conference which was enjoyed by all the club members who attended.