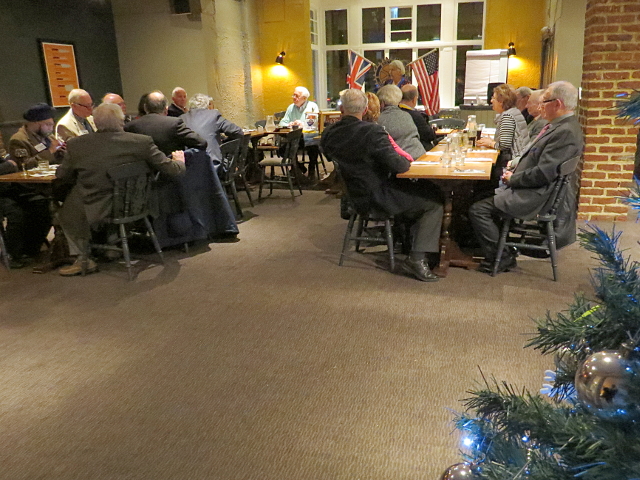 Our meeting on 05 December 2018 was our Special General Meeting where the officers and delegates for the coming year were finalised.  But before we got to that, we had some "good news":  one member thought his daughter had finally moved out, another member had come to the meeting with his wife; a member's car had passed its MOT; and a member had been spotted at the local shopping centre playing with a Salvation Army Band!
The Club wished David Palmer a speedy recovery from his fall, and Sydney had fallen whilst putting up some security lighting!  There was an unusually long list of visits to other Clubs and a reminder that next week is our Christmas Spectacular.  We also discussed plans for a Junior Technology Tournament for local primary schools.
There were brief reports from the service chairmen present, and a reminder of the Christmas Charity collection dates and locations (as shown in the Club Calendar).
Then came the results of the voting in the Special General Meeting:
President 2019-20                      Rachelle Goldberg
President Elect 2019-20            Di King
President Nominee 2019-20     Siva Thaiman
Honorary Secretary 2019-20    Lucille Parker
Honorary Treasurer 2019-20   June Nathan
Assistant Secretary 2019-20     Mike Stonham
Assistant Treasurer 2019-20    Robert Bunn
As no date has been published yet for the Annual Business Meeting (previously held as part of the RIBI National Conference), no candidates were willing to commit to attending the meeting, and no candidates were willing to act as substitutes.
And with a short discussion on the beneficiaries of the Christmas Collections, our meeting was done.