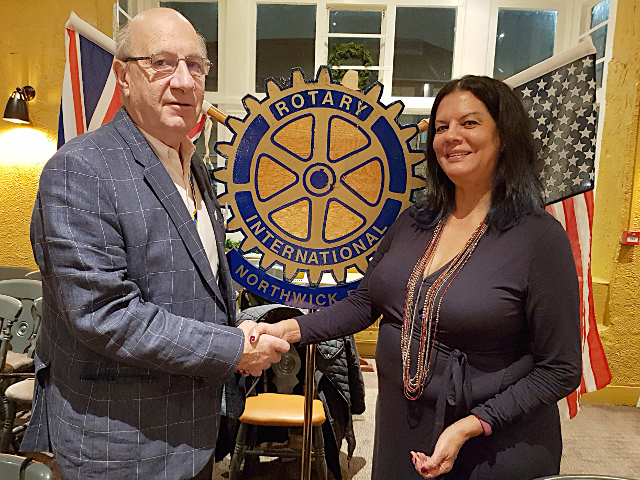 Our speaker on Wednesday 28 November 2018 was Thais Hobbs who is a Yoga Teacher operating in our community.
Her regular classical yoga classes, held in Northwood and in Pinner are tailored to fit around the modern busy lifestyle. Thais runs classes at easily accessible locations in and around Northwood, that are suitable for beginners and advanced students alike.  The same goes for the classes in Pinner.
Whether the Yoga student is looking to de-stress, or improve flexibility, or relax, or even prepare for a life changing event, Yoga for You has yoga classes that are designed for you. From pregnancy yoga to corporate workplace sessions, the sessions are local and are designed for the people attending.  Yoga is more like a philosophy of life than just performing different positions on a spongy mat!
Thais asked members of the Club to give yoga classes in Northwood  or in Pinner a go!  We were told that there is so much more to a Yogic lifestyle, including diet and breathing and control of thoughts and emotions.  Thank you Thais for a most interesting talk.