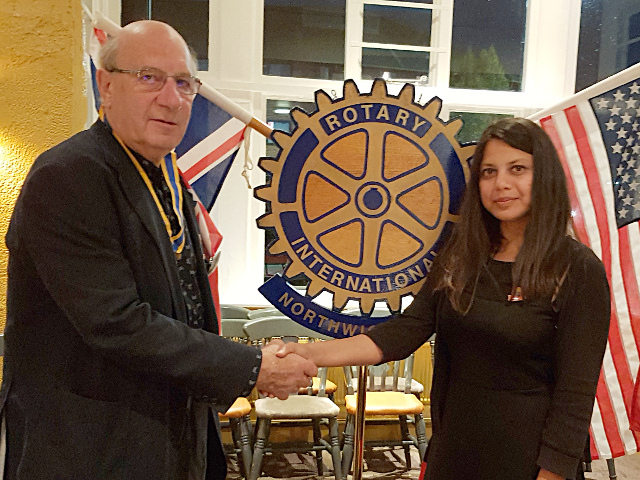 Our speaker on Wednesday 26 September was Priya Singh of Noah's Ark, the North London Children's Hospice.
Noah's Ark Children's Hospice is a community-based hospice service providing support for children and young people with life-limiting or life-threatening conditions and their families in the North and Central London boroughs of Barnet, Camden, Enfield, Haringey and Islington, and Hertsmere.
The children they work with have a range of conditions and often have very complex needs. Their services aim to help the children, their siblings and parents make the most of the time they have together, and they also continue to support the families after  a bereavement.
They have built a unique model of care over the years. Working with over 250 families, they have acquired a deep understanding of families' needs. They understand the need for holistic care, addressing emotional, clinical, social and practical needs, and they tailor their approach to the needs of the families.
They have also built a pioneering volunteer programme. In 2008, Noah's Ark was the first children's hospice to establish a community volunteering project after identifying that families needed support to spend time with their ill child. The volunteers make a real impact at home, at events and across the charity.
In their early days, they were founded as a Hospice-at-Home service. They had identified an immediate need and recognised families' preference for hospice services at home. This worked for the families and it is still working for them today.  Now however they are looking to the future. While they will always provide hospice services at home, they are now also committed to offering end-of-life care in a hospice setting. In January 2015, they laid the foundations to their E-Centre, which will form part of the hospice site.
Well done Priya on an informative and much enjoyed talk to the Club.