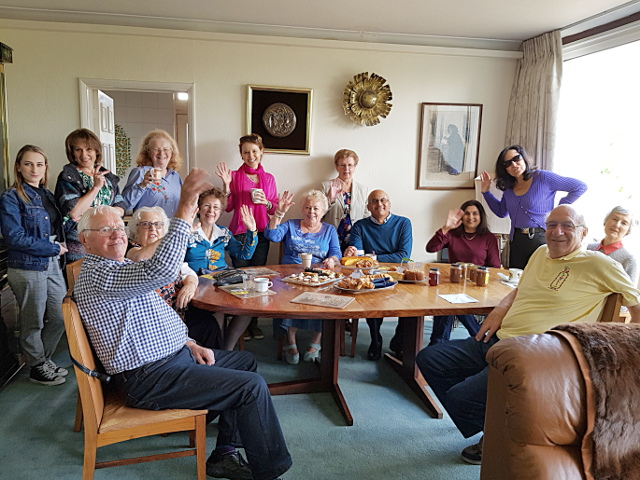 Members of the Club and their friends made an appointment on Friday 21 September 2018 to enjoy a cup of coffee and the opportunity to enjoy some cake with it.
For many years the Club has supported the Macmillan Cancer Nurses with their annual coffee morning.  In addition to paying an entry fee, those attending were able to take advantage of a raffle, and also the sale of some home made jams and chutneys.
Macmillan Nurses do such an excellent job for their communities that this is always a well supported event that is much enjoyed by those taking part.