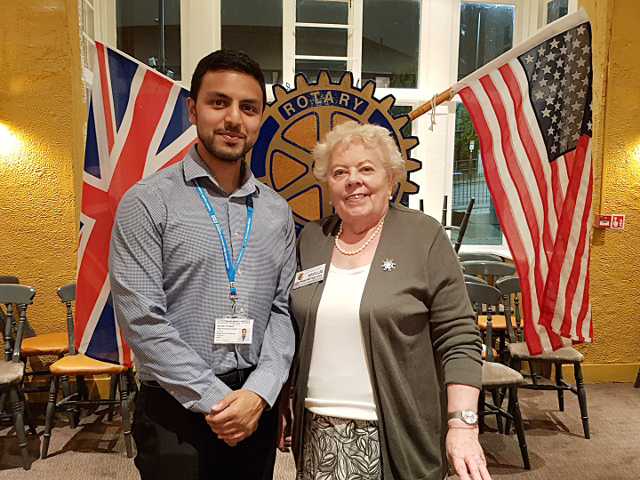 Our meeting on 19 September 2018 dealt with this unpleasant and often ignored subject.
Our speaker was Sameer Choglay, Health Promotion Outreach Officer at St. Mark's Hospital in Northwick Park.  Sameer has had a varied career including a spell as an intern in Beijing, China, but in the main he has worked in the area of technical equipment used by medical professionals.
Each April, there is a Bowel Cancer Awareness Campaign to being this important subject to the attention of the public.  The campaign is definitely achieving results as the number of people aware of the disease is increasing each year.  The good thing about Bowel Cancer is that it is easily detectable with an FOBT test.  Whilst not foolproof, it provides an early indication if there is a problem.  Another good thing is the survival rate if the problem is detected early – presently 9 out of 10 people survive.
The bowel is an amazingly clever organ, sorting gas from liquid and solid, and it is an organ people experience personally almost every day.  Thank you Sameer for bringing this important message to the Club and doing it in a light-hearted way.