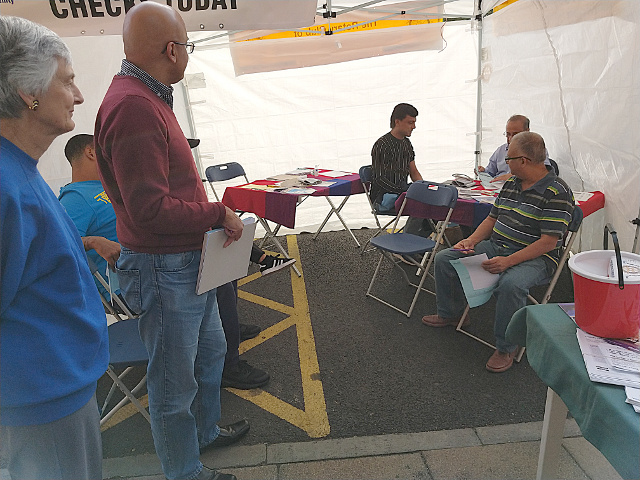 On Saturday 15 September 2018, the Club set up its Blood Pressure Day booth in the car park of Morrisons Supermarket in Hatch End.
The exercise is part of a national campaign being run by Rotary in conjunction with the Stroke Association.  There is a long list of conditions, some of them serious, that can be detected when your blood pressure is known.  The key one for this exercise was the detection of the propensity for the patient to experience a stroke.
On Saturday 15 September, some 137 members of the public came forward and had their blood pressure measured.  On this occasion, none were referred to Accident and Emergency (to everyone's relief).  However, 25 members of the public were referred to their GP urgently so that a second reading could be taken, and 43 were recommended to see their GP within the next month.
It may not seem like an important activity to the general public, but for the referrals this could be a life-saving project.  We thank the management and staff of Morrisons in Hatch End for the opportunity to provide this service to the public.