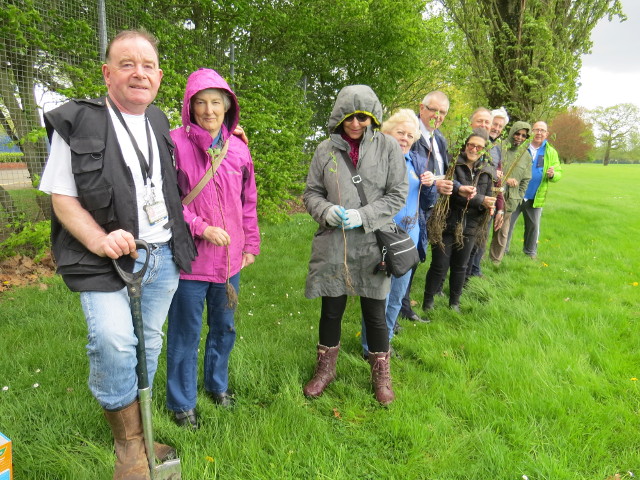 With our Local Park Warden Eugene leaning on his spade, members of the Club lined up to put their trees into the ground at the Kenton Recreation Ground on Wednesday 25 April 2018.
Eugene was there with his sharp stainless steel spade and his safety boots to make sure nothing went wrong – all part of the Club's Risk Assessment for the event – and the members lined up with the bare-root Salix Caprea, or Goat Willow, nursery-grown trees.
The trees were planted to replace some Lombardy Poplar trees which had been destroyed by a recent storm.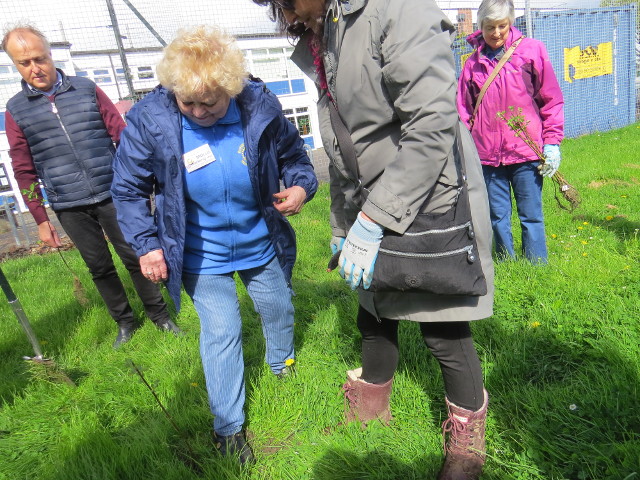 The final task for President Mollie was to use her full weight to 'heel' the trees in.  Now all we have to do is another 40 trees and the job is done!