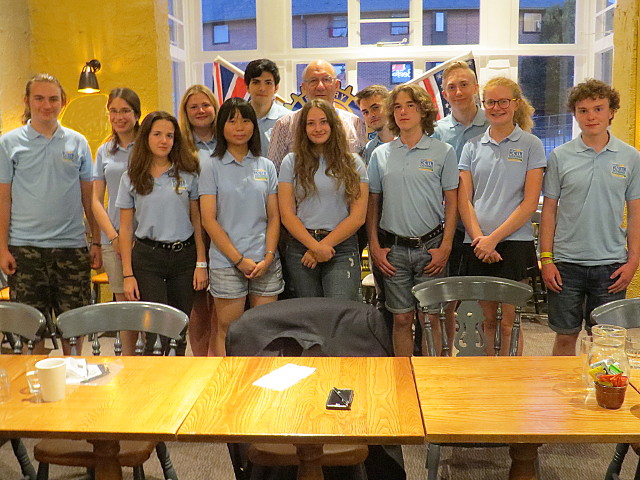 Our meeting on 18 July 2018 hosted the London Youth Exchange Camp 2018, currently finding out about our Language, History, Heritage and Culture.
Students from (in alphabetical order) Croatia, Czech Republic, Denmark, Finland, France, Germany, Italy, Poland, Romania, Spain, Taiwan and Turkey, addressed the club in excellent English, and exchanged banners from their local sponsoring Rotary Club with our Club.
Please click here to see their individual photos.
On the day of their visit, they had visited the Shard, explored the Chislehurst Caves, and had a tour of Wembley Stadium before they visited our Club!  They have a hectic timetable and we were delighted that they could fit us in.
We also congratulated our Scholar Lauren from the last Rotary Year who kindly let us know that she had passed all her Masters examinations, and had just graduated with an MA in Public Adminstration from LSE.  Well done Lauren!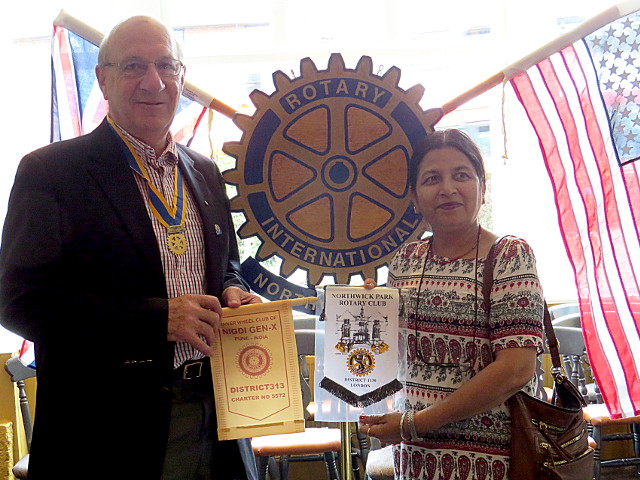 We also had a visit from the Inner Wheel Club of Nigdi Gen-X, from Pune, India.