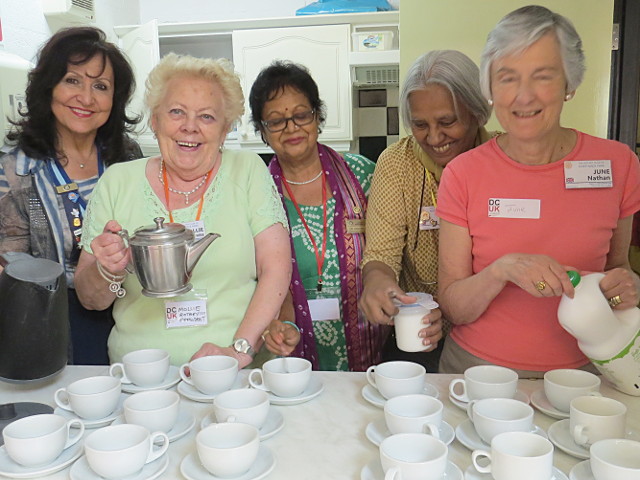 With welcoming cups of tea on hand, Wednesday 18 July 2018 saw the official launch of the joint venture between the Rotary Club of Northwick Park, the Rotary Club of Edgware and Stanmore and Dementia Club UK of a new dementia Club based on The Baden Powell Hall next to John Keble Church.  The Club meets on the third Wednesday in each month at 2.30pm.  The session ends at about 4.30pm and is open to sufferers and carers.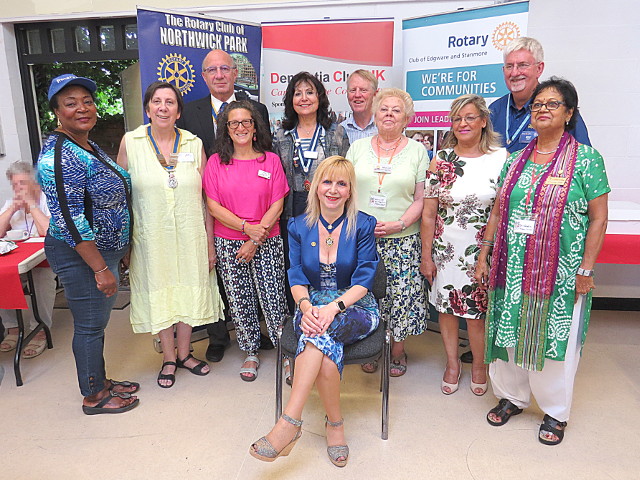 Dementia is a growing problem in our ageing community, and Lisa Rutter (seated), Founder and a Trustee of Dementia Club UK, was on hand to see that everything done by the Rotary team ran according to plan.  It was an interesting afternoon with a short talk about the background of Dementia Club UK, a Quiz on Herbs and Spices, a 20 minute easy to do exercise session, some help on how to avoid email scams, and a sing-a-long to finish.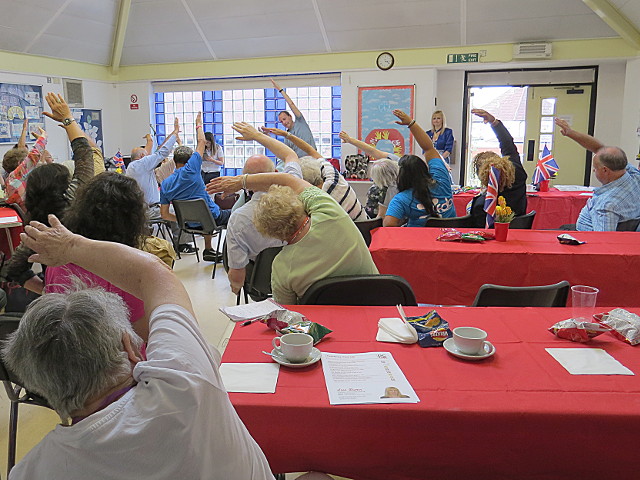 The Worshipful the Mayor of the London Borough of Harrow, Councillor Kareema Marikar was there to officiate at the opening, and to cut the beautiful celebratory cake so generously provided by Rotarian Sasha.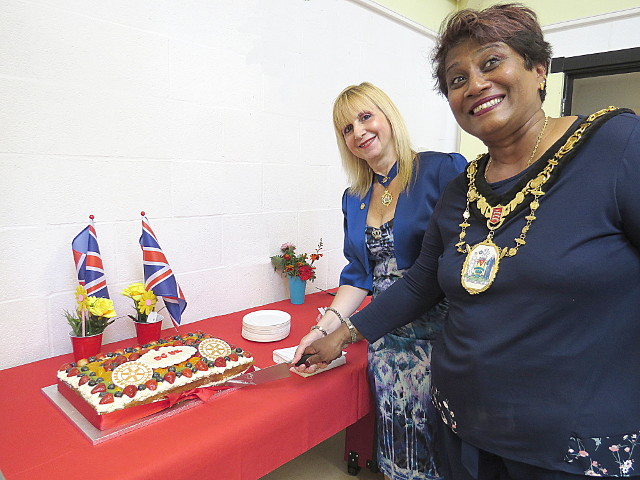 We all hope that the Club will continue its work for many years, and judging by the comments of those attending the afternoon, it will be a very popular club too!  President Mike of the Rotary Club of Northwick Park took the opportunity to personally thank the Mayor for everything she is doing for Harrow.