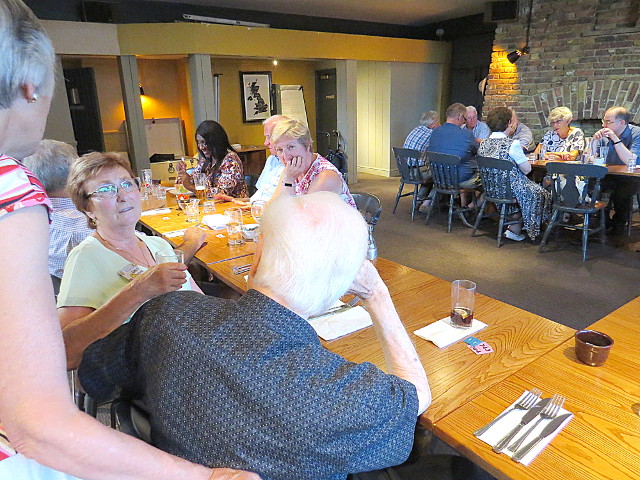 Our meeting on 25 July 2018 turned out to be a fellowship meeting.  With so many members of the Club away, or involved with the London Youth Exchange Camp, the meeting was a little depleted.
The Club members however had been on various London Youth Exchange Camp events, had visited the Commonwealth Secretariat Offices, had attended the Inner Wheel Chairman's Summer Lunch Party, the handover at the Rotary Club of Wembley and the reception for the Rotary Club Presidents in London.
And with a reminder that the Club will not be meeting next week at our normal venue, but at the Parkers, the meeting was done!