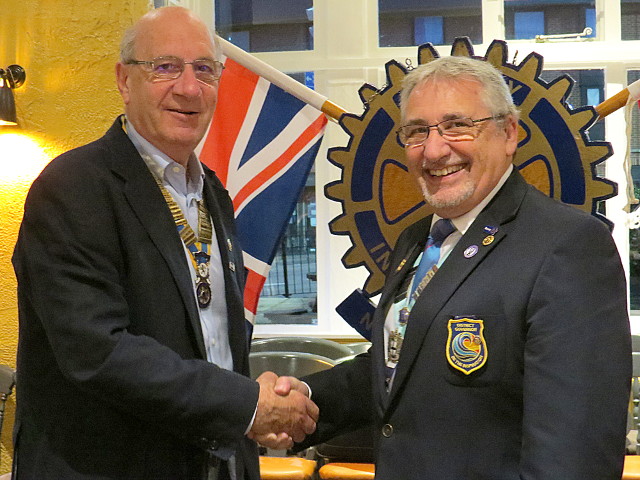 Our meeting on Wednesday 29 August 2018 was the occasion of the official visit of our District Governor, Rotarian Mike Wren from the Rotary Club of Redbridge.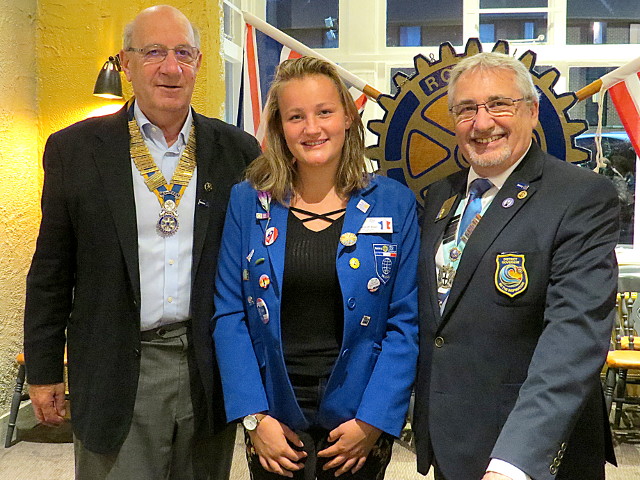 It was also the occasion of the first visit to the Club of Margot Montillet, our long term Youth Exchange student who is sponsored by the Rotary Club of Annecy in South East France.  Margot is here for a full academic year and will be studying in a nearby school.  From the other end of the education process, our President Elect Rachelle report that she had met up with two former students; one had achieved straight 'A's in four A-levels and the other had just achieved a 'First' at Portsmouth University!
It was then time for District Governor Mike Wren to speak.  He started by relating his meeting with the late Sam Owori who had died whilst President Elect of Rotary International on the night of 13-14 July 2017.  Barry Rassin, then President Nominee agreed to advance up the ladder, and take on Sam's role a year earlier than he had planned.  DG Mike explained that we will never know what Sam's theme would have been for his year as President, but he was very happy with Barry's "Be the Inspiration".  DG Mike is enormously proud to be District Governor in the country's capital city, and he thanked the Rotary Club of Northwick Park for 'punching above their weight'.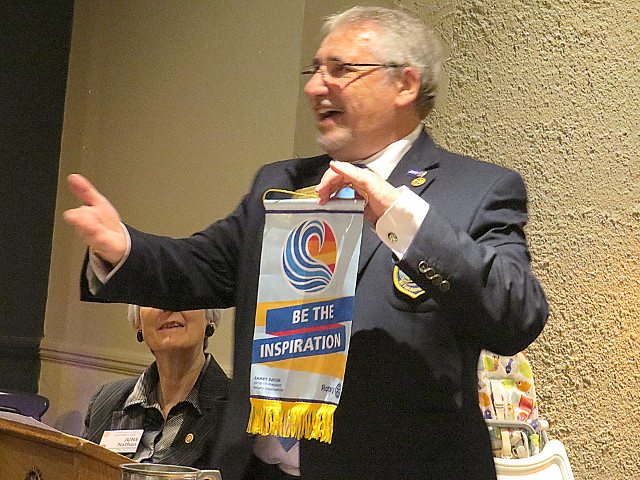 He called on all the members to build on what has gone before, and make that a solid foundation for what is yet to come.  Rotary has to provide the best possible experience for its members since it is a membership organisation.  DG Mike then gave our President a 5p coin to remind him of his five priorities: People, Projects, Publicity, Polio and Peace.  We were relieved that it was not a 20p coin!  DG Mike also promoted the District Conference in Bournemouth (19-21 Oct), the Rotary Showcase in Nottingham (10-12 May), and the Rotary International Convention in Hamburg (1 – 5 June).
He closed by saying he had joined Rotary to do good in the world; he had stayed so he could keep doing it with the support and friendship of the Rotarians in London.  He called upon us to enjoy our Rotary service too.  Our President gave a brief vote of thanks.