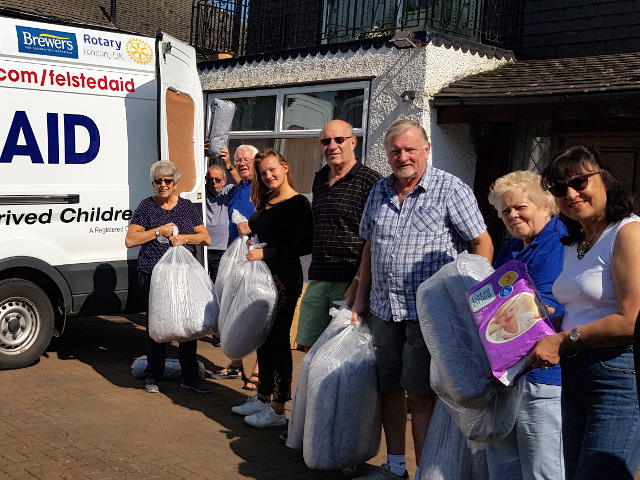 Members of the Club assembled on Saturday 01 September 2018 to load a vehicle with aid bound for the Ukraine.
Club members had been collecting aid for many weeks, delivering it to the garage of one of our members, and by the end of August the garage was full to bursting point.  In addition to all the donations, there was the surplus from some of the other projects of Rotary in London to load, and a regular fundraiser within the Club had funded toilet rolls, nappies and toothpaste.
The items must now be listed on the manifest and weighed before the convoy of vans and trailers heads off for Chernihiv in Northern Ukraine where the aid will be much appreciated.