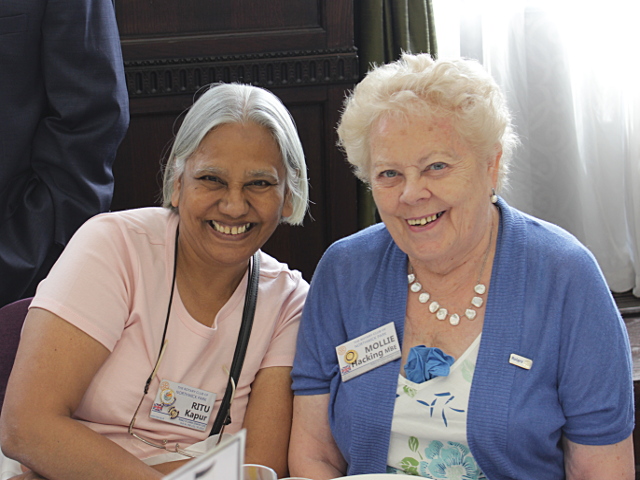 Members of the Club attended the District Handover at the Imperial Hotel in Central London on 08 July 2018.  It was a sweltering afternoon, but thankfully the air conditioning system was well up to the task, and kept us all cool.
The outgoing District Governor Mike Hodge gave a speech of thanks to all those present, and mentioned the impact that the job had had on family, and friends as well as his Club. His only regret, he said, was that the public still knew so little about the difference that Rotary had been making for ordinary people living in London.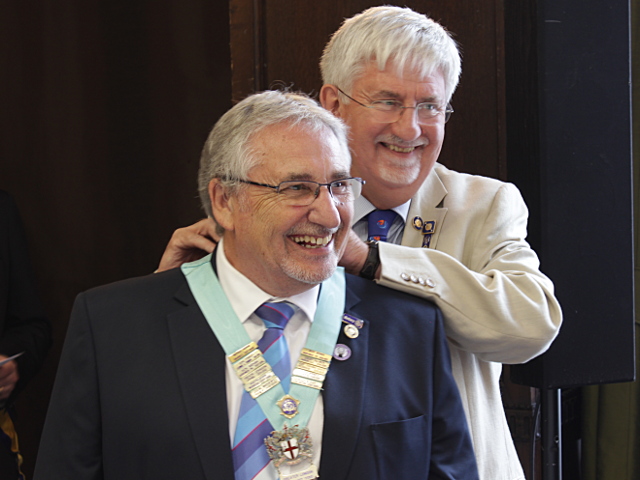 The collar of office was then handed over, and our new District Governor, Mike Wren from the Rotary Club of Redbridge was installed.  He plans to build on the achievements of the past 12 months, and wished his predecessor well in his new job as the spouse of the President of Rotary International in Great Britain and Ireland.  We all wish both Mikes well in the coming 12 months.