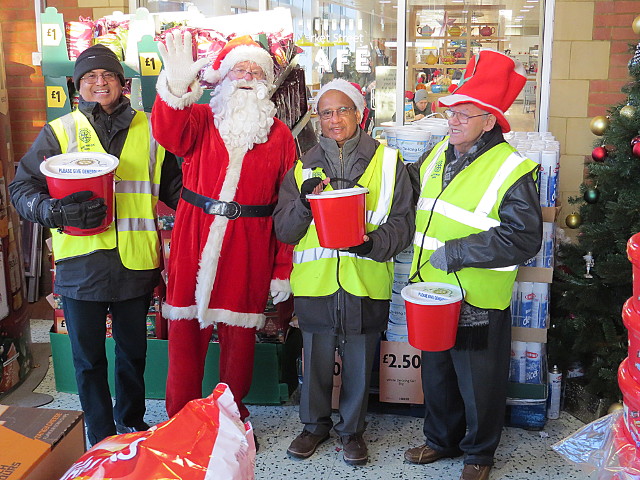 Members of the Club were out again on Wednesday 12 December 2018 at Morrison's in Hatch End.  Once again, our aim was to raise funds for local charities, with a view to making a donation in time for Christmas.
Morrison's is an exceptionally busy store, but even so, the customers were able to find time to talk to Club members and support our work.  We would like to thank the customers for their amazing generosity, and we would like to thank the staff and management of Morrison's in Hatch End for this opportunity and for their support.
The Club will be collecting in St Anns Road – the pedestrian shopping area – on Thursday 20th, Friday 21st, Saturday 22nd and Sunday 23rd December outside the Royal Oak public house.  We look forward to talking to members of the public there, and gaining more support for the work that we do in the communities around the world.