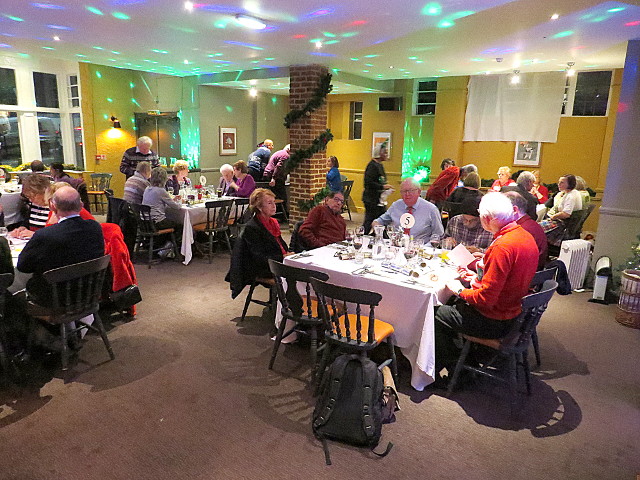 Members of the Club with their partners attended our venue for our Annual Christmas Dinner at the Beefeater in Kenton on Wednesday 12 December 2018.  There was very little business to perform, but we did get a report on the fundraising efforts so far, and details of what will be happening in the run up to Christmas Day.  The Club also wished well to those members who were unable to attend the dinner – in particular Bob who had been collecting at Hatch End earlier in the day (pictured right in our previous post).  There was also news about our New Year Meal in Chi Ka Yan in Bushey on 02 January 2019.
We then moved on to a Quiz, there was a Secret Santa, a Christmas Edition of our Club Bulletin – The Hub – edited once again by Joy, and a Christmas Raffle.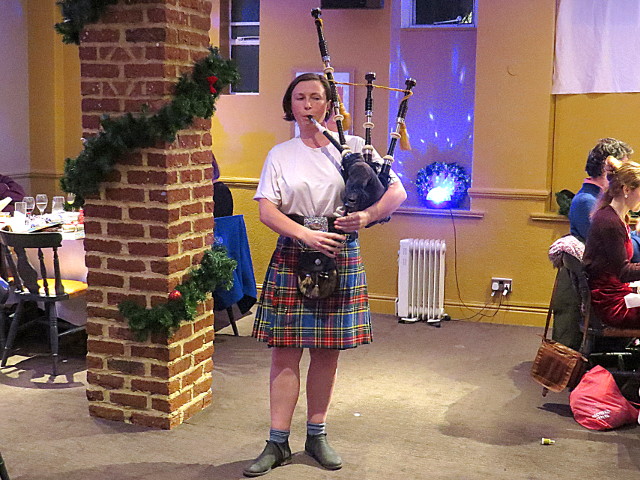 We also had our Rotary Scholar Katie Fettes in attendance, who delighted us with a Christmas Medley including Songs, Reels, Carols and Auld Lang Syne.
Our next meeting now will be the Chinese Meal on 02 January 2019.