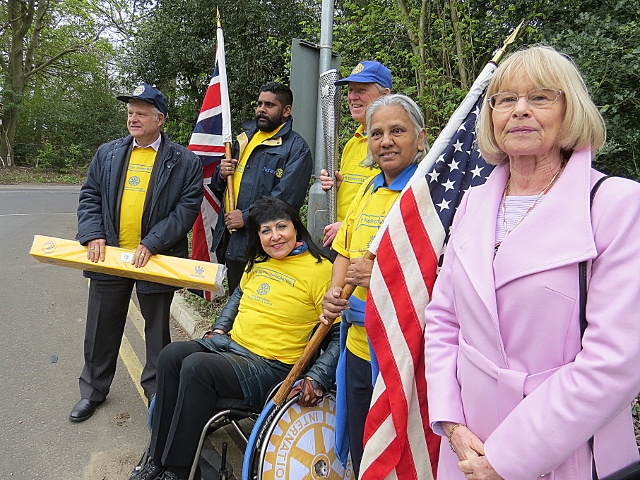 Members of the Club were out in force on Friday 21 April 2017 in support of the Great Britain and Ireland Wheelchair Relay event organised by Rotary with the Charity WheelPower.  The event took place at the Aspire Sports Centre located next to the Royal National Orthopaedic Hospital in Stanmore.
The Wheelchair Relay set out from Manchester during the Rotary in Great Britain and Ireland Conference on 10 April 2017, and the wheelchair has now visited all the spinal treatment units in Great Britain and Ireland except for its final destination at Stoke Mandeville.
Distinguished Guests at the event included the Mayoress of Barnet, and the Deputy Mayor of Harrow.
Prominent at the event was our Club Member and District Governor Helen Antoniou, who took advantage of the event to see what it was like to be in a wheelchair.  She said that she found it difficult to control, and also she found it difficult to look people in the eye as she was that much lower down.  She said that she found it easier to connect with the other wheelchair users when sitting in the wheelchair.
Luckily, Helen was able to step out of the wheelchair, but the experience had altered her outlook.