Our meeting on 30 August 2017 was a meeting with partners which was well attended by the members.  In addition to the usual business of Visits to other Rotary Clubs, Birthdays and the Welfare Report, we had a special occasion to celebrate.  The Club elected Celia Baker, widow of former member David Baker, as an Honorary Member of the Club.
We then moved on to a report about the Club's work and connections with London's Air Ambulance, and the plan to invite them to join us on the London New Year's Day Parade.
It was then time for our speaker, our Club Member  Rachelle Goldberg.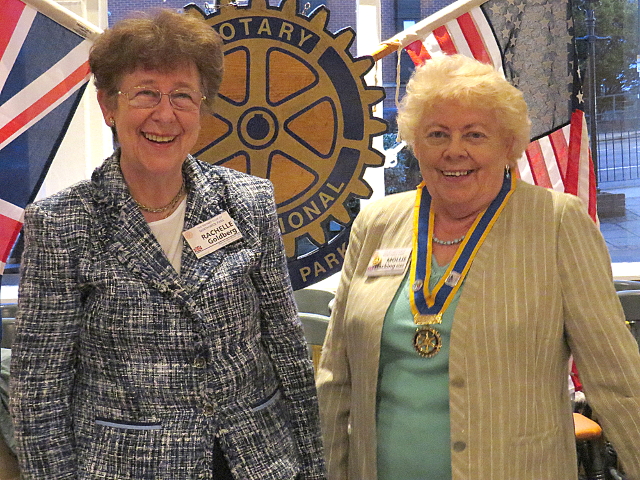 Rachelle's career as a professional violinist has taken her around Europe, to Eilat in Israel, and to the USA.  It started with a study excursion many years ago, when she travelled to Vienna University for a master class week in Austria.  She had also visited Dresden, Eisenstadt, Salzburg and a salt mine, Lucerne, Club Med in Israel and a Health Centre in Houston.  For each location she had an amusing anecdote including the professional violinist who turned up one day early, and was happy to play with the wrong orchestra! Questions included "Why is the leader of an orchestra always a violinist?" and "What is your most favourite and least favourite music?"
An entertaining and enlightening talk that was well received by the Club.