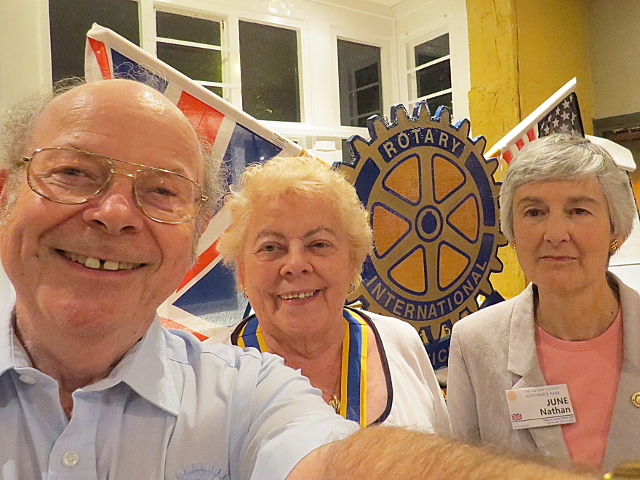 Our meeting on 23 August 2017 featured a talk from two of our members, Dick and June Nathan, based on their travels in Poland in June 2017.  Before the talk we had a Good News Item featuring a member starting a new job, a donated crib which had raised £100 for Felsted Aid, a letter of thanks from London's Air Ambulance Service, a successful renegotiation of broadband services and the wedding of a daughter that had gone very well!  Members were reminded of the Pinner Village Show, the Area Social, the Macmillan Coffee morning and the visit of the District Governor.
We then had the talk on Poland.  Supported with on-screen maps and plenty of video and photographs, the talk covered some of the history of the country, the peculiar effects of the League of Nations, the restored jewel of Gdansk, and the museum dedicated to the Solidarity strike in the Gdansk shipyards.
The city visits were balanced with visits to open-air museums, the boat lift on the Elblag Canal, and the beautiful lakes around Mikolajki.
Science was included with the visit to the Copernicus house in Torun, and much of the food and drink in markets and restaurants was included.  The dark history of the 1940s was also touched upon during the visit to Łódź (pronounced Woodge).
This was a Poland that did not include Warsaw and Krakow – the familiar and well known centres of tourism in the country, and was all the better for that.  Pankaj gave a well-supported vote of thanks on behalf of the Club.